Technology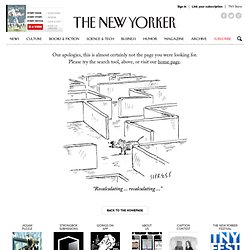 Re-start: Musical Events
Last December, a friend and I went to a release party for Mary J. Blige's "Growing Pains" album.
After recording last week's interview , I was left with a 36-minute MP3 and a profound feeling of dread. You see, I hate transcribing audio.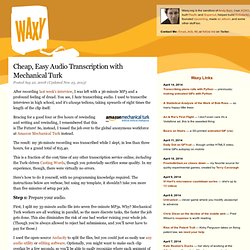 Cheap, Easy Audio Transcription with Mechanical Turk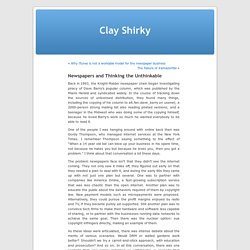 Back in 1993, the Knight-Ridder newspaper chain began investigating piracy of Dave Barry's popular column, which was published by the Miami Herald and syndicated widely. In the course of tracking down the sources of unlicensed distribution, they found many things, including the copying of his column to alt.fan.dave_barry on usenet; a 2000-person strong mailing list also reading pirated versions; and a teenager in the Midwest who was doing some of the copying himself, because he loved Barry's work so much he wanted everybody to be able to read it. One of the people I was hanging around with online back then was Gordy Thompson, who managed internet services at the New York Times.
Imagine you're at a concert where your favorite band is playing for the last time. Or you're watching President Obama get sworn into office. Or maybe you're just sitting around with your family under the Christmas tree watching your children open gifts.
Technology is Great, but Are We Forgetting to Live? - ReadWriteW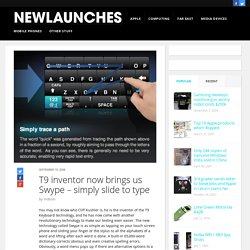 T9 inventor now brings us Swype – simply slide to type - Newlaun
You may not know who Cliff Kushler is, he is the inventor of the T9 Keyboard technology, and he has now come with another revolutionary technology to make our texting even easier. The new technology called Swype is as simple as tapping on your touch screen phone and sliding your finger or the stylus to all the alphabets of a word and lifting after each word is done.