Social Graph
tinkerpop/gremlin - GitHub
README.textile Gremlin is a domain specific language for traversing property graphs. Gremlin makes use of Pipes to perform complex graph traversals. This language has application in the areas of graph query, analysis, and manipulation.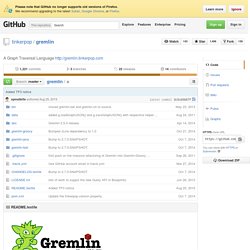 API - Freebase
NoSQL Databases - NoSQL Databases
In his presentation at WindyCityDB, Marko Rodriguez, discusses graph traversal patterns. This is the first part of a multi-part series that will discuss this presentation. Specifically in this posting we are going to discuss the various types of graph structures. We will be discussing graph databases and graph traversals in a following posts.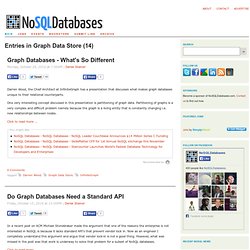 Building scalable, complex apps on App Engine