Components
HITEC RCD USA
Seeeduino film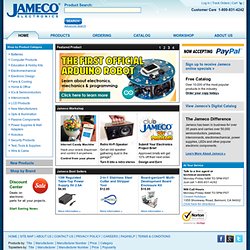 The Jameco Difference Jameco has been in business for over 35 years and carries over 50,000 semiconductors, passives, interconnects, electromechanical, power supplies, LEDs and other popular electronic components. Learn More About Jameco » At Your Service Talk to a live agent ortechnical assistant.
The Electronic Components and Semiconductor Superstore
Hello. Welcome to Futurlec. The ELECTRONIC COMPONENTS Superstore.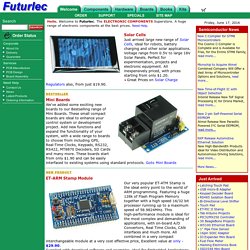 Connectors - Main Page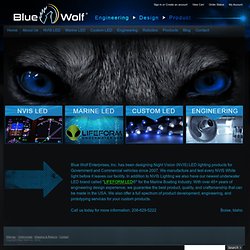 Blue Wolf Robotics
Blue Wolf Enterprises, Inc. has been designing Night Vision (NVIS) LED lighting products for Government and Commercial vehicles since 2007. We manufacture and test every NVIS White light before it leaves our facility. In addition to NVIS Lighting we also have our newest underwater LED brand called "LIFEFORM LED®" for the Marine Boating Industry. With over 45+ years of engineering design experience, we guarantee the best product, quality, and craftsmanship that can be made in the USA. We also offer a full spectrum of product development, engineering, and prototyping services for your custom products.
All Ramsey Electronics® kits and products are proudly engineered, designed, built, packed, and shipped in Rochester, NY, USA. Since our humble beginnings nearly 40 years, we have had the honor and privilege to contribute to and participate in our local economy right here in Rochester, as well as the greater US economy. You can rest assured that when you make the choice to support Ramsey and purchase our "Made in NY" products, your dollars are going right back into the local and US economy. Small businesses like Ramsey Electronics® are the heart and soul of the US economy, as well as the main drivers of job growth.
Ramsey Electronics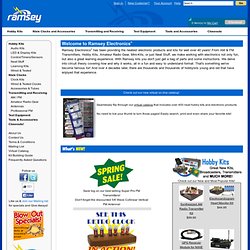 Jaycar Electronics - Better. More Technical.