Random Shit
I'm Not Okay with Chris Brown Performing at the Grammys and I'm Not Sure Why You Are. Editor's note: Today (May 5th) is Chris Brown's birthday.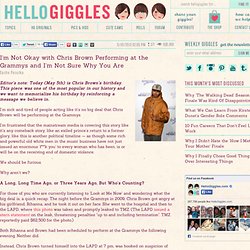 This piece was one of the most popular in our history and we want to memorialize his birthday by reinforcing a message we believe in. I'm sick and tired of people acting like it's no big deal that Chris Brown will be performing at the Grammys. I'm frustrated that the mainstream media is covering this story like it's any comeback story, like an exiled prince's return to a former glory, like this is another political timeline — as though some rich and powerful old white men in the music business have not just issued an enormous 'f**k you' to every woman who has been, is or will be on the receiving end of domestic violence. We should be furious. StumbleUpon. Secrets Safe | Share A Secret, See A Secret. - StumbleUpon. List of common misconceptions - Wikipedia, the free encyclopedia - StumbleUpon. This incomplete list is not intended to be exhaustive.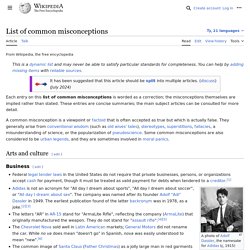 This list corrects erroneous beliefs that are currently widely held about notable topics. Each misconception and the corresponding facts have been discussed in published literature. Note that each entry is formatted as a correction; the misconceptions themselves are implied rather than stated. History Ancient to early modern history. Miniatur Wunderland Hamburg - model building - model railway Hamburg. Hipstery. Spring Sale - Up to 50% off!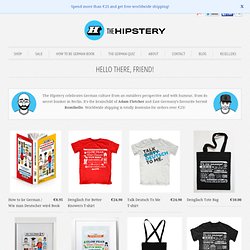 Greetings recently thawed comrades. With the Hipstery's vaults overflowing, we've applied generous savings and launched a short Spring Sale. With... Learning to draw in 30 days - a challenge I do 30 day challenges. Kaleidescope.
---