Gaming
Issue 1103, 2011
A Survey of First-person Shooters and their Avatars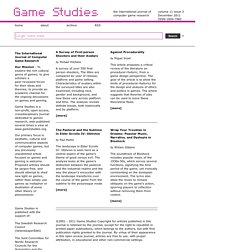 Current Titles | ETC Press
Popular Culture Gaming
blog
has created the world's first integrated HTML5 game development and deployment environment.
For app development tools, videos, and documents, point your browser to the HTML5m Developer Site . jqMobi API Reference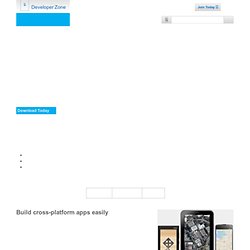 Spaceport
If you look at the top paid and top grossing apps in the iTunes App Store, the Games category dominates.
Flurry: iPhone Games Are A $500 Million Industry In The U.S. And Taking Share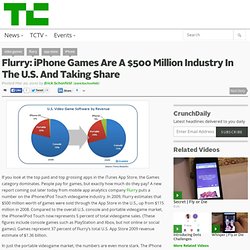 Mexico Games
For The First Time In Five Years, Microsoft Buys A Game Company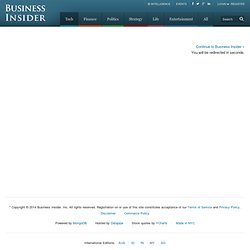 Here's evidence that the gaming space is hot: Microsoft just bought a small game developer after a five year hiatus.
DevHour
UNLEASHED: Zynga Wants To Be Taken More Seriously
We're here at the Zynga Unleashed event in the company's brand new headquarters in San Francisco, and the company is planning to announce 10 new products. Among the announcements is a new Zynga-specific social gaming platform called code-named Project Z and three new mobile games that integrate with Facebook's new mobile platform , which was announced yesterday.