Information Visualisation
Information goes out to play. Serious information used to be relayed in words, graphs and charts - pictures were just pretty window dressing.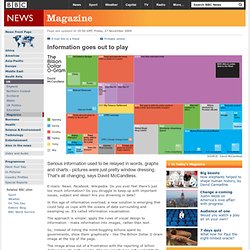 That's all changing, says David McCandless. E-mails. Information Is Beautiful | Ideas, issues, concepts, subjects - v. Beautiful Word Clouds. Many Eyes. Try out the newest version of IBM Many Eyes!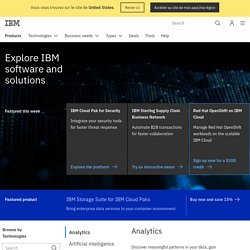 New site design and layout Find visualization by category and industry New visualization expertise and thought leadership section Expertise on the Expert Eyes blog. Data visualisation.
---