OU OpenLearning
Mind Map
Copyrighted image Credit: The Open University Open2.net fades away... For ten years, give or take, Open2.net was the online home of Open University and BBC programming. Over the last few months, though, we've been moving into OpenLearn, creating one home for all The Open University's free learning content. It means we share a home with the Open University's iTunesU and YouTube channels, and much more besides.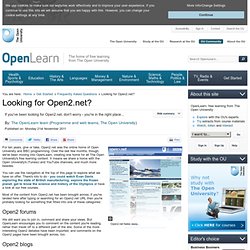 Free learning from The Open University http://www.open.edu/openlea... German surrender brought the Second World War in Europe to and end. But all feared that war with Japan would drag on and on.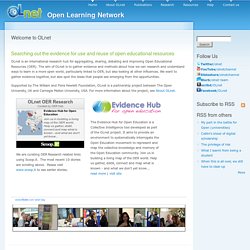 OLnet is an international research hub for aggregating, sharing, debating and improving Open Educational Resources (OER). The aim of OLnet is to gather evidence and methods about how we can research and understand ways to learn in a more open world, particularly linked to OER, but also looking at other influences. We want to gather evidence together, but also spot the ideas that people see emerging from the opportunities. Supported by The William and Flora Hewlett Foundation, OLnet is a partnership project between The Open University, UK and Carnegie Mellon University, USA. For more information about the project, see About OLnet.
Open Learning Network |