Recipes
How to Make Homemade Limoncello
The minute we got back from the Amalfi Coast, Brian wanted to make homemade limoncello. When you go out to dinner in any of the towns in that area, they serve you little shots of icy cold limoncello after dinner - you know Italians and their wonderful digestifs obsession. You get used to it pretty easily.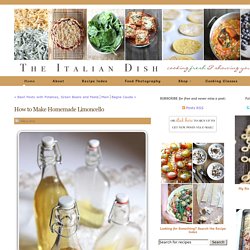 27 Incredible No-Bake Desserts
33 Super-Cool Popsicles To Make This Summer
in the kitchen with: kate flaim's absorption pasta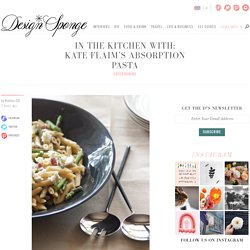 I jumped at the chance to work with Kate Flaim when she proposed an absorption pasta with asparagus, bacon, and feta cheese. Asparagus come around once a year, and though my house is surrounded by woods where they grow wild, I can never beat the farmers' wives to the forage and must get them in my local market.