Dinner
Sea Scallops with Orange and Rosemary. Greek Garlic-Lemon Potatoes Recipe | Patates sto Fourno. About a month back, a dear reader Sudha asked me for a Potato recipe which is my all time fav.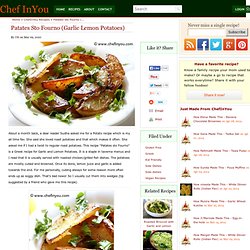 She said she loved roast potatoes and that which makes it often. She asked me if I had a twist to regular roast potatoes. Vegetable barley soup. Just Bento | a healthy meal in a box: great bento recipes, tips, and more. Rustic Buckwheat and Pear Cake. Rustic Buckwheat and Pear Cake (recipe is from Sale & Pepe magazine, Serbian issue for November 2010) 2 Williams pears 100 g flour 120 g dark buckwheat flour 100 g butter, on room temperature 1 bag vanillin sugar 1 Tbsp baking powder 3 eggs 120 g sugar 1,5 Tbsp Port 1 tsp freshly squeezed lemon juice 1,5 Tbsp apricot marmalade a pinch of salt grated zest of 1 lemon.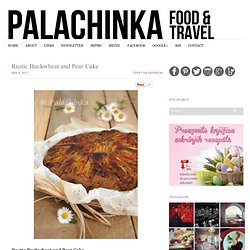 Olive Oil Pasta with Walnuts, Lentils, and Red Peppers. This delicious meal came about on Saturday at midnight.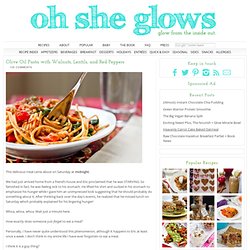 We had just arrived home from a friend's house and Eric proclaimed that he was STARVING. So famished in fact, he was feeling sick to his stomach. He lifted his shirt and sucked in his stomach to emphasize his hunger while I gave him an unimpressed look suggesting that he should probably do something about it. After thinking back over the day's events, he realized that he missed lunch on Saturday which probably explained for his lingering hunger! Citrus Pomegranate Chicken over Whole Wheat Couscous. Ratatouille. Mild Vegetable Curry with Earl Grey Rice. Ginger-Honey Glazed Salmon.
---