Dinner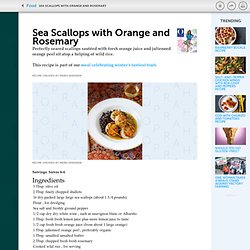 Sea Scallops with Orange and Rosemary
Servings: Serves 4–6 Ingredients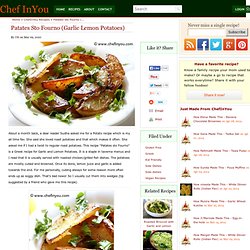 About a month back, a dear reader Sudha asked me for a Potato recipe which is my all time fav. She said she loved roast potatoes and that which makes it often. She asked me if I had a twist to regular roast potatoes.
vegetable barley soup
I could honestly dance a jig right now.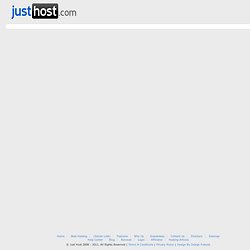 Rustic Buckwheat and Pear Cake (recipe is from Sale & Pepe magazine, Serbian issue for November 2010) 2 Williams pears 100 g flour 120 g dark buckwheat flour 100 g butter, on room temperature 1 bag vanillin sugar 1 Tbsp baking powder 3 eggs 120 g sugar 1,5 Tbsp Port 1 tsp freshly squeezed lemon juice 1,5 Tbsp apricot marmalade a pinch of salt grated zest of 1 lemon
Rustic Buckwheat and Pear Cake | Palachinka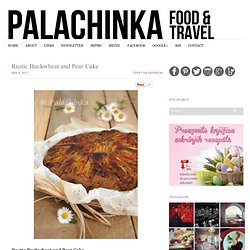 8 oz. tube shaped pasta, such as penne 1½ tbsp. butter ¼ cup roasted garlic paste* 1½ tbsp. flour ¼ cup dry white wine 1 cup low-sodium chicken broth 1 cup shredded white cheddar cheese 1 head of broccoli, cut into florets and blanched until crisp-tender 1 boneless, skinless chicken breast, grilled and cut into bite size pieces Salt and pepper, to taste *To make roasted garlic paste, peel the outer papery skins off two heads of garlic, leaving the heads still intact.
Pasta with Roasted Garlic, White Cheddar & Wine Sauce » Annie's Eats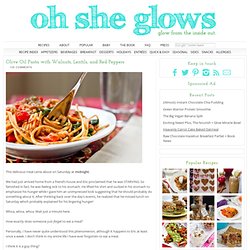 This delicious meal came about on Saturday at midnight .
Olive Oil Pasta with Walnuts, Lentils, and Red Peppers
Servings: Serves 4 Ingredients
Citrus Pomegranate Chicken over Whole Wheat Couscous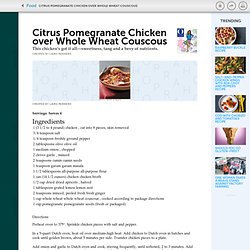 Ratatouille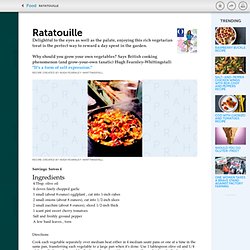 Recipe created by Hugh Fearnley-Whittingstall Delightful to the eyes as well as the palate, enjoying this rich vegetarian treat is the perfect way to reward a day spent in the garden. Why should you grow your own vegetables?
Servings: Makes 4 servings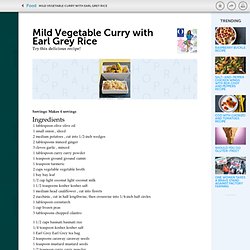 Mild Vegetable Curry with Earl Grey Rice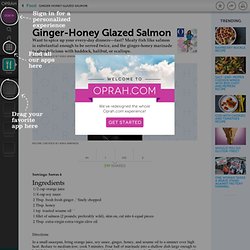 Recipe created by Nina Simonds Want to spice up your every-day dinners—fast?
Ginger-Honey Glazed Salmon