Awesomeness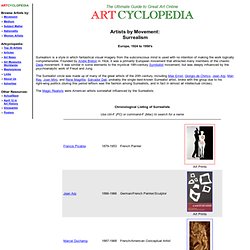 Europe, 1924 to 1950's Surrealism is a style in which fantastical visual imagery from the subconscious mind is used with no intention of making the work logically comprehensible. Founded by Andre Breton in 1924, it was a primarily European movement that attracted many members of the chaotic Dada movement. It was similar in some elements to the mystical 19th-century Symbolist movement, but was deeply influenced by the psychoanalytic work of Freud and Jung. The Surrealist circle was made up of many of the great artists of the 20th century, including Max Ernst , Giorgio de Chirico , Jean Arp , Man Ray , Joan Miro , and Rene Magritte .
In late-2008, I was lucky enough to discover a book called, The Introvert Advantage (How To Thrive in an Extrovert World), by Marti Laney, Psy.D. It felt like someone had written an encyclopedia entry on a rare race of people to which I belong. Not only had it explained many of my eccentricities, it helped me to redefine my entire life in a new and productive context. Sure, anyone who knows me would say, "Duh! Why did it take you so long to realize you're an Introvert?"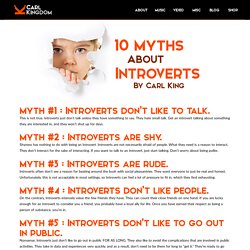 We all love short animated films , but creating short film is very hard task. Putting whole story in 5 to 10 minutes is not easy. Can you imagine? Few films produced after working hard more than 6 years! Here we collected 15 dazzling animated short films for your inspiration.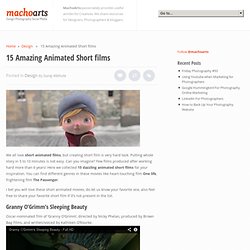 http://www.culture.gouv.fr/culture/archeosm/en/