Cultivo
A garden in a sack. Materials *1 burlap coffee sack.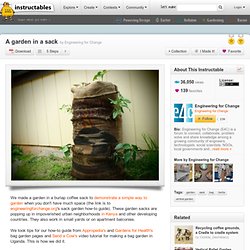 Feed sacks and food aid sacks work, too, as would any large bag. *3 cubic feet of soil. We used organic compost, but a soil-manure mixture would work, as would compost from an ecological toilet, a household waste compost bin or any nutrient-rich soil. *Gravel. *A large yogurt container with the bottom cut out. DIY Organic Vertical Planter. Ever wanted to grow plants but you didn't have enough room for them?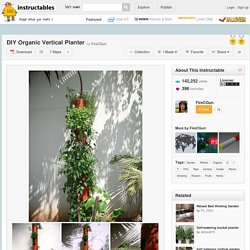 Have you ever wanted to grow plants in a more water-friendly way? Are you tired of raking and your garden and pulling out those stubborn leaves or using harmful chemicals that are not healthy for you and damage the fruit's flavor and texture? Building a Greenhouse" If you want the biggest tomatoes in your neighborhood next season, need somewhere to over-winter your orchids or love the idea of having your own blooming flowers year round, a backyard greenhouse may be just right for you.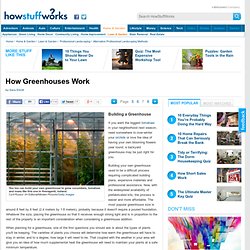 Building your own greenhouse used to be a difficult process requiring complicated building plans, expensive materials and professional assistance. Now, with the widespread availability of prefabricated kits, the process is easier and more affordable. The most popular greenhouse size is around 8 feet by 6 feet (2.4 meters by 1.8 meters), probably because it doesn't require a poured foundation. Whatever the size, placing the greenhouse so that it receives enough strong light and is in proportion to the rest of the property is an important consideration when considering a greenhouse addition. When planning for a greenhouse, one of the first questions you should ask is about the types of plants you'll be keeping.
Bubble Insulated Greenhouse. Open Source Permaculture On Its Way to the Internet. Samuel Mann/CC BY 2.0.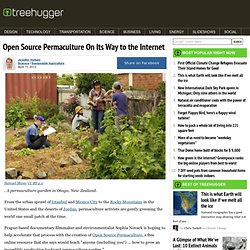 A permaculture garden in Otago, New Zealand. From the urban sprawl of Istanbul and Mexico City to the Rocky Mountains in the United States and the deserts of Jordan, permaculture activists are gently greening the world one small patch at the time. Prague-based documentary filmmaker and environmentalist Sophia Novack is hoping to help accelerate that process with the creation of Open Source Permaculture, a free online resource that she says would teach "anyone (including you!) Farmer's Pal Forums - Why do I plant marigolds in my vegetable garden?
Ancient Tomato Growing Secrets Increase Your Tomatoes and Keeps Plants Healthy. Easy vegetables to grow. Planting a garden doesn't have to be a huge undertaking.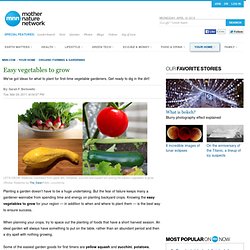 But the fear of failure keeps many a gardener-wannabe from spending time and energy on planting backyard crops. Knowing the easy vegetables to grow for your region — in addition to when and where to plant them — is the best way to ensure success. When planning your crops, try to space out the planting of foods that have a short harvest season. An ideal garden will always have something to put on the table, rather than an abundant period and then a dry spell with nothing growing. Bottle Garden Part2.
VERTICAL VEGETABLES: "Grow up" in a small garden and confound the cats! Agricultores de 800 anos atrás cultivavam sem devastar Amazônia. Eco-Tips :: Natural Pest Management. The DIY Modern Outdoor Succulent Planter #2 | Apartment Therapy Los Angeles. Got Weeds? Use Vinegar, Not Roundup. Garden as if your life depended on it, because it does. Spring has sprung — at least south of the northern tier of states where snow still has a ban on it — and the grass has 'riz.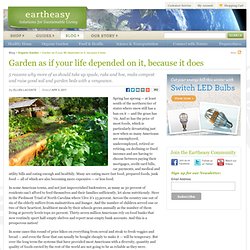 And so has the price of most foods, which is particularly devastating just now when so many Americans are unemployed, underemployed, retired or retiring, on declining or fixed incomes and are having to choose between paying their mortgages, credit card bills, car payments, and medical and utility bills and eating enough and healthily. Many are eating more fast food, prepared foods, junk food — all of which are also becoming more expensive — or less food. In some American towns, and not just impoverished backwaters, as many as 30 percent of residents can't afford to feed themselves and their families sufficiently, let alone nutritiously.
Here in the Piedmont Triad of North Carolina where I live it's 25 percent. Britta Riley: A garden in my apartment. Grow The Easiest Garden on Earth. Farmer's Pal Forums - Gardening Without a Garden: 10 Ideas for Your Patio or Balcony. Healthy food and garden education. Course Intentions & Methodologies:This is a full Permaculture Design Course (PDC), with 100 hours of instruction over slightly more than two weeks.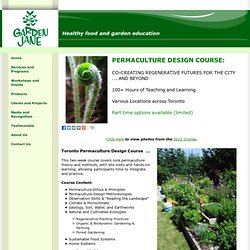 The base, or "required" curriulum for the PDC is 72 hours; the longer, or extended version of the PDC is 90 hours. We have decided to make this course 100 hours, to make room for more site visits and hands-on sessions, as well as time for reflection and discussion. The bulk of the classes in this non-residential course will occur during the day time, from approximately 9am to 6pm, to leave most evenings free. There will be at least one full day off part way through the course, and possible one or two partial days off as well.
---