Pictuers
wired tweets by kamenf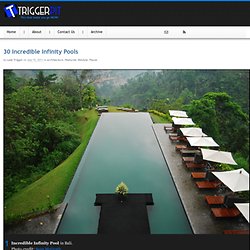 Incredible Infinity Pool in Bali. Photo credit: Sean McGrath It's the middle of a blistering hot summer in the United States, so taking a dip in the cool water of an infinity pool sounds heavenly. The design of infinity edge pools are visually stunning, as the swimming pool appears like the edge vanished and the pool stretches into the horizon or to infinity. The design concept of infinity pools originated in France, but the very expensive vanishing edge swimming pools are usually found nowadays in gorgeous locations like exotic resorts or exclusive estates. Some of the most stunning infinity pools are situated on a cliff, or on a hillside next to green foliage, or stretching out as if to meet with the sea.
nature_plus_photoshop_01.jpg from mycoolpix.com
Online Een online klant wil snel en goed geïnformeerd worden en de juiste site draagt daar absoluut aan bij. Hoe effectief is jouw website en hoe wordt deze door bezoekers ervaren? En wat levert je site uiteindelijk nu echt op? Wij helpen onze klanten bij het beantwoorden van deze vraagstukken.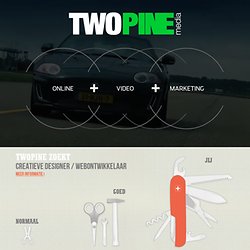 This past October, Dear Photograph and About Time had a contest to give away a trip to anywhere in the world for people who sent in a Dear Photograph related to love or their family. Once our winner Jennifer found out she won she told me in an email it was the best day of her life because a day before she found out the adoption papers for their new child went through. Jennifer just sent me an email linked to a blog post to their trip they went on to Turks & Caicos in March. Looks like they made a few new memories and an unforgettable trip of a lifetime. Not only has Dear Photograph given me so many amazing opportunities, it's given me a different outlook on life. And for that I can be forever thankful.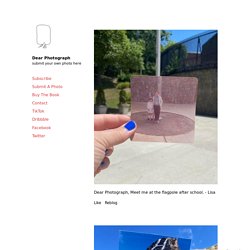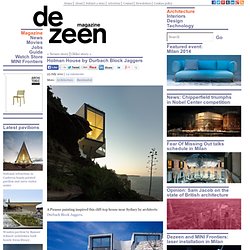 Blog Archive & Holman House by Durbach Block Jaggers
A Picasso painting inspired this cliff-top house near Sydney by architects Durbach Block Jaggers. Above photo is by Brett Boardman The curved forms of the kitchen and living room, which project over the sea supported by four angled stilts, are derived from the torso of Picasso's The Bather. Above photo is by Anthony Browell
APOD: 2009 August 24 - Morning Glory Clouds Over Australia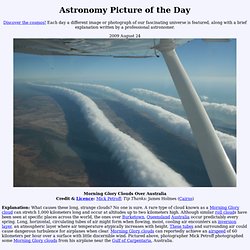 Discover the cosmos! Each day a different image or photograph of our fascinating universe is featured, along with a brief explanation written by a professional astronomer. 2009 August 24 Morning Glory Clouds Over Australia Credit & Licence: Mick Petroff; Tip Thanks: James Holmes (Cairns)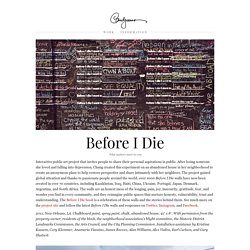 What is important to you 2011 After Candy Chang lost someone she loved, she went through a long period of grief and depression. With time she felt gratitude for the time they had together and eventually she found clarity in her life by contemplating death so much. But she struggled to maintain this perspective. It's easy to get caught up in the day-to-day and forget what really matters to you.
162831_700b.jpg (JPEG Image, 700x516 pixels)
Realistic Pikachu
Morning_Mist_by_DSent.jpg from deviantart.net
91.jpg (JPEG Image, 724x2055 pixels)