Holiday Desserts
July 4th Layered Drinks Tutorial | www.inkatrinaskitchen.com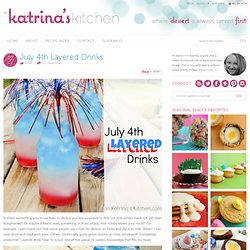 Is there something you know how to do but you are surprised to find out that others have not yet been enlightened? Or maybe a friend does something in front of you that totally blows your mind? For example, I just found out that some people use a fork do skewer an Oreo and dip it in milk.
Easy Pumpkin Rice Krispies Treats for Halloween - StumbleUpon
I saw a picture of these the other day on Allrecipes.com and thought it was such a cute idea, I had to try it. After googleing it, I found a good tutorial on Stacy's Sweet Shop. I modified a few things to make it more simple for me (less homemade more store bought).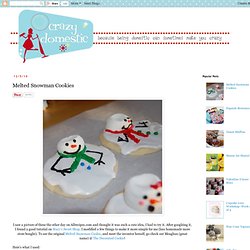 Photography - Caramel Dipped Apples for Autumn
When I first saw this cake on Martha Stewarts webiste, I was smitten. Beyond smitten. Photo courtesy of Martha Stewart. It was more like obsessed.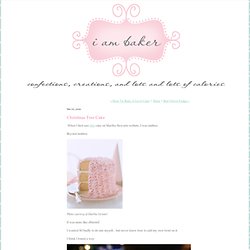 Christmas Tree Cake