Holiday Desserts
July 4th Layered Drinks Tutorial | www.inkatrinaskitchen.com. Is there something you know how to do but you are surprised to find out that others have not yet been enlightened?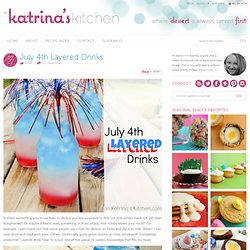 Or maybe a friend does something in front of you that totally blows your mind? For example, I just found out that some people use a fork do skewer an Oreo and dip it in milk. Easy Pumpkin Rice Krispies Treats for Halloween - StumbleUpon. This past weekend the kids and I spent a lot of time with pumpkin.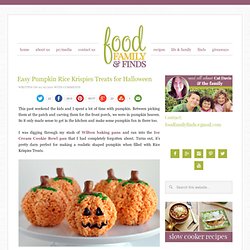 Between picking them at the patch and carving them for the front porch, we were in pumpkin heaven. So it only made sense to get in the kitchen and make some pumpkin fun in there too. I was digging through my stash of Wilton baking pans and ran into the Ice Cream Cookie Bowl pan that I had completely forgotten about. Turns out, it's pretty darn perfect for making a realistic shaped pumpkin when filled with Rice Krispies Treats.
Crazy Domestic: Melted Snowman Cookies - StumbleUpon. I saw a picture of these the other day on Allrecipes.com and thought it was such a cute idea, I had to try it.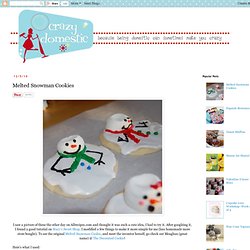 After googleing it, I found a good tutorial on Stacy's Sweet Shop. I modified a few things to make it more simple for me (less homemade more store bought). Photography - Caramel Dipped Apples for Autumn. Christmas Tree Cake. When I first saw this cake on Martha Stewarts webiste, I was smitten.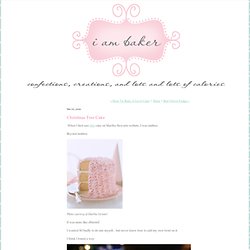 Beyond smitten. Photo courtesy of Martha Stewart. It was more like obsessed.
---