B2C direct aggregates
TECHNOGYM.COM
Chris Damsen VP, Business Development Chris Damsen, VP Business Development, Americas, joined netvibes in January 2007. He is responsible for growing traffic and revenue and continuing to strengthen netvibes' brand and leadership position in the Americas.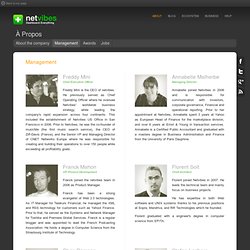 About
1000ps.at-DUCATI NEWS - Sport feed widget
1ooops racing (225)
A worknet is the term coined to describe a group of online participants and applications to collaborate a certain cause or purpose. It is an area that is concerned with the intersection of organizational behavior and computer science. The activity is called worknetting and was described in 2007 as a new trend for 2008 in the bulletin for marketeers [1] and was further discussed and developed at the Web 2.0 Expo 2008 [2] in San Francisco. Worknetting is a new development and can be seen as the next step forward from social networking on the internet.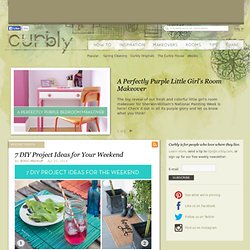 This year we're lucky to be a part of Sherwin-Williams National Painting Week! It's great fun joining a bunch of other awesome bloggers to show off the amazing impact paint has on a home. In the past, we've played it a little safe with our National Painting Week projects, sticking to neutral grays. But this year, our project packed a punch and is anything but safe.
Goods - Mesh
DIY (Do It Yourself) - Mesh
craigslist: vienna Kleinanzeigen für Jobs, Wohnungen, Persönliches, zum Verkauf, Dienstleistungen, Community und Ereignisse
Listing plans description & pricing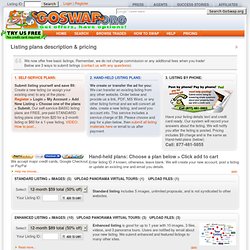 We want you to succeed at trading your asset at the least possible cost, so here are few tips to consider: We offer two types of listing plans: prepaid listings, where you pre-pay for a listing and are not required to pay any additional fees to view proposals; OR pay-per-lead listings, where we activate an unpaid listing for FREE under the Basic plan within 24 hours. Basic listings require payment of $6.99 to view each enquiry (the listing will not cost anything if there are no enquiries). If you are not sure about this trading concept or feel your property is somewhat less desired, or is in "unpopular" location -- choose the Free Basic Listing Plan and see how it performs. If you start receiving enquiries you can switch to a paid listing later.
Errors Save money. Save resources. Social consumption. Share | Rent | Borrow | neigh*borrow
Netcycler - A swap service for secondhand goods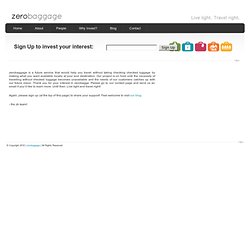 zerobaggage
zerobaggage is a future service that would help you travel without taking checking checked luggage by making what you want available locally at your end destination. Our project is on hold until the necessity of travelling without checked luggage becomes unavailable and the needs of our customers catches up with our future vision. Thank you for your interest in zerobagge. Please go to our contact page and send us an email if you'd like to learn more. Until then, Live light and travel right! Again, please sign up (at the top of this page) to share your support!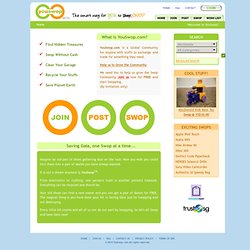 YouSwop - The Best Way To Swop
Imagine an old pair of shoes gathering dust on the rack. How you wish you could turn them into a pair of skates you have always wanted. It is not a dream anymore @ YouSwopTM.
Welcome to Whoopaa the new Social Platform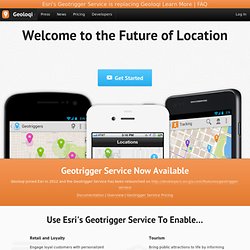 Public Alerts The Hawthorne Bridge will be closed Saturday from 9am to Noon. http://pdx.gov/hao9 Energy Saver You forgot to turn the lights off at work again! Good thing we did it for you! Big Red Box
Q. How does Bump work? There are two parts to Bump: the app running on your device and a smart matching algorithm running on our servers in the cloud. The app on your phone uses the phone's sensors to literally "feel" the bump, and it sends that info up to the cloud.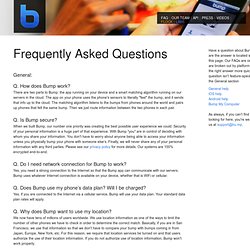 The Bump App for iPhone and Android | Bump Technologies, Inc.
Swap Automotive
Unique Furniture, Reclaimed Wood Furniture
LendAround - Share movies you love
Enter to Win: WakeMate - Listia.com