Creative Design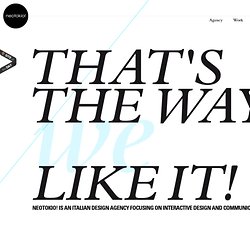 We are often asked after meetings where the name of our company comes from. The more timid tend to hypothesize roots in Japanese culture, while the more audacious suggest sotto voce that we may have made a spelling error. However, few seem to notice the strongest element, the key which effectively represents our essence.
home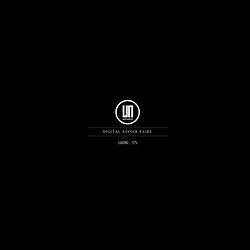 26, rue de Charonne 75011 PARIST. +33 (0)1 42 71 48 36F. +33 (0)1 43 55 08 02E. boitenoire@ultranoir.comW. www.ultranoir.com MARS NETWORKS 26, rue du village 13006 MARSEILLET. +33 (0)4 91 48 26 59F. +33 (0)4 91 24 67 02E. commercial@mars-networks.comW. www.mars-networks.com L'utilisateur du site internet ultranoir.com reconnaît disposer de la compétence et des moyens nécessaires pour accéder et utiliser ce site internet.
Problem loading page
Girlfriend
Dear Seven a creative digital agency | NYC | We looove what we do.
36creative is a New Hampshire (NH) based creative agency that specializes in high end design including print, interactive, website, mobile app development, online marketing (SEO/SEM), and brand development. Every project at the agency is handled with a well defined marketing approach and strategy to ensure the work that's produced, produces for their clients. 36 offers the Boston area award winning design and development solutions, while having a blast doing so.
Creative Web Branding Design Agency | Boston | New Hampshire | 36creative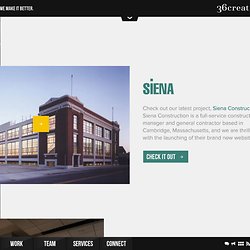 The Team Keeps Growing This year has been going by ridiculously fast and we've been remiss in talking about all of the new and awesome people that have joined our company. Daniel is an LA native and new father who was going to school at RMCAD and started with us in January. Dean is a new jr. developer who had been interning with us for a while.
Legwork Studio / Creativity. Innovation. DIY Ethic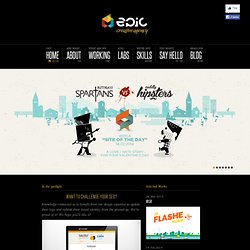 In the spotlight Want to challenge your SEO? Knewledge contacted us to benefit from our design expertise to update their logo and rethink their visual identity from the ground up. We're proud of it! We hope you'll like it! About the agency
Linda Dong