Truffles and Bites
Chocolate Chip Cookie Dough Truffles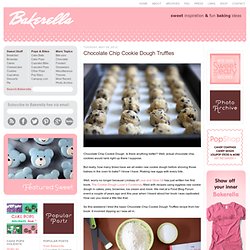 Chocolate Chip Cookie Dough. Is there anything better? Well, actual chocolate chip cookies would rank right up there I suppose. But really, how many times have we all eaten raw cookie dough before shoving those babies in the oven to bake? I know I have.
Happy Wednesday, beautiful people. Factoid for you: Getting my car serviced stresses me. To deal, I totally made Churro Tots. Throw in stress eating and calls to dad, and it some how made everything okay. I encourage it!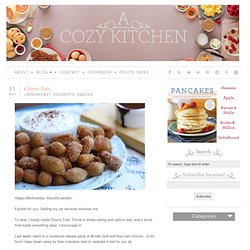 Salty and sweet. Crunchy and melt-in-your-mouth. Peanut butter and chocolate.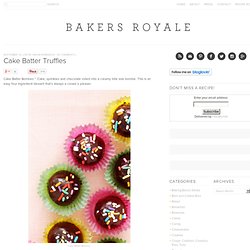 Cake Batter Bombes ~ Cake, sprinkles and chocolate rolled into a creamy bite size bombe. This is an easy four ingredient dessert that's always a crowd a pleaser. Cake Batter Bombes You might be more familiar with these being called Cake Batter Truffles, but I generally, have a hard time accepting anything called a truffle if it lacks the traditional chocolate ganache body. I know weird, right-can't help it. Whatever you want to call these Babies-make them!
Cake Batter Truffles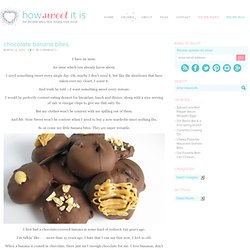 Chocolate Banana Bites
I have an issue. An issue which you already know about. I need something sweet every single day. Ok, maybe I don't need it, but like the shoeboxes that have taken over my closet, I want it. And truth be told – I want something sweet every minute .
Spring is here, or at least it's kind of here. I'm still waiting for Mother Nature to get the memo. Easter is also right around the corner and my kids are counting down the days for the Easter Bunny!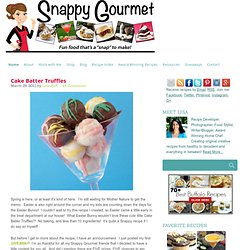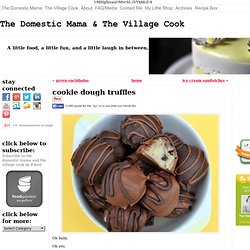 Oh baby. Oh yes. You can have your dough and eat it too. No raw eggs here. WOOOOOO~HOOOOO! (spell-check hates it when I put my words in there)
Caramel Apple Bites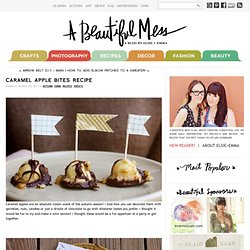 Caramel apples are an absolute classic snack of the autumn season! I love how you can decorate them with sprinkles, nuts, candies or just a drizzle of chocolate to go with whatever tastes you prefer. I thought it would be fun to try and make a mini version! I thought these would be a fun appetizer at a party or get together. Mini Caramel Apples makes 2 dozen. Needed: 1 package of caramel apple wrap