Competitors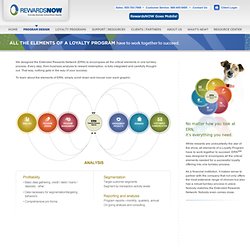 While rewards are undoubtedly the star of the show, all elements of a Loyalty Program have to work together to succeed. ERN SM was designed to encompass all the critical elements needed for a successful loyalty offering into one turnkey process. As a financial institution, it makes sense to partner with the company that not only offers the most extensive range of choices but also has a robust turnkey process in place. Nobody matches the Extended Rewards Network.
Extended Rewards Network (ERN) | RewardsNOW, Dover, NH
Own — Unlike any other.
Coupon Software for Marketing & Media Companies:- COUPONPAQ, The Best Web & Mobile Coupon Software
Incentive Targeting - Home
CrowdTwist.com | Customer Loyalty | Home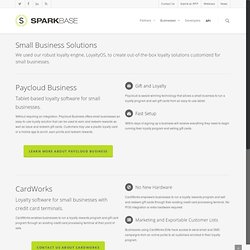 Paycloud | SparkBase
Gift and Loyalty Our proprietary technology allows you to run your gift card and customer loyalty programs all in one solution for no additional cost. Fast Setup When you sign up with Paycloud, you will receive everything you need to run your loyalty program and can begin using it within days. Guaranteed