Social Intranet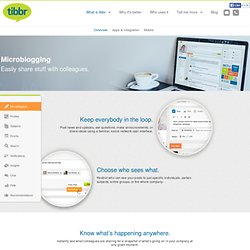 Enterprise Social Network Software Features - tibbr
Roll over to see why It's relevant Everyone sees and shares what's important to them.
Your Enterprise Social Network - Zyncro
Enterprise Social and Collaboration Platform.
CoveStorm : Project Management | Task Manager | Take a Tour of Covestorm
Project collaboration works only if you have everyone involved.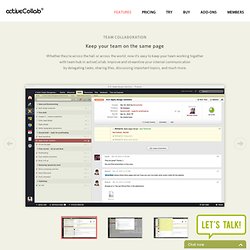 Tour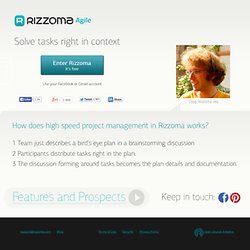 Edit in realtime
Communicate and Collaborate in Real-Time
Create Account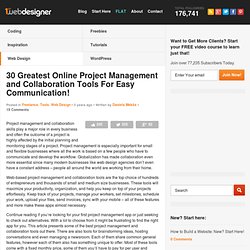 30 Greatest Online Project Management and Collaboration Tools
Project management and collaboration skills play a major role in every business and often the outcome of a project is highly affected by the initial planning and monitoring stages of a project. Project management is especially important for small and flexible businesses where all the work is based on a few people who have to communicate and develop the workflow.
Staction - Simple communication based project management and time tracking
Social Intranet, Social Collaboration Software - On Premise or Cloud
Unlimited Departmental pages