ADD Adult
Cogmed Working Memory Training
ADD/ADHD Basics
Get the most out of your visit to the doctor. While your doctor usually asks the questions during an exam, you can respectfully and proactively take charge, too. In fact, asking the right questions can make a big difference in the way you manage your ADHD.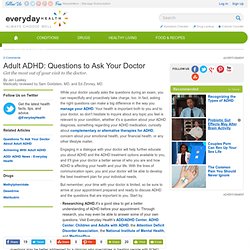 Adult ADHD Questions - ADHD Center
Concentration Essentials for Attention Deficit Disorder - Natural, Herbal Treatment for ADD, ADHD
Do you or your child experience: Attention Problems? Trouble performing tasks that require concentration Inability to maintain attention upon activities or tasks Constantly going from one uncompleted task to another Difficulty completing paperwork or schoolwork Creating messy and careless work Procrastinating more than the average person Difficulty listening in a conversation Easily distracted by unimportant things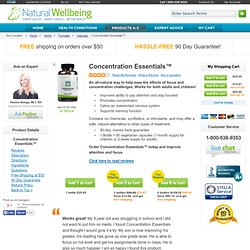 Adult ADD/ADHD 101 - Adult ADHD Management
Attention deficit hyperactivity disorder (ADHD) causes disruption in every major area of life and while more children with the disorder are being identified and treated, adults are often overlooked.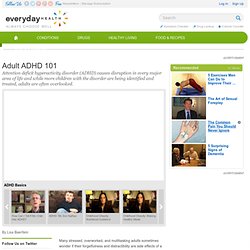 ADHD Management - Control Your Life - Adult ADD/ADHD
Adult ADHD Questions - ADHD Center
What is Attention Deficit Hyperactivity Disorder (ADHD, ADD)?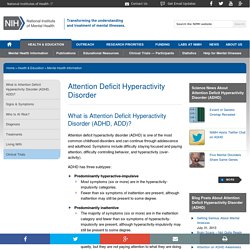 Attention Deficit Hyperactivity Disorder (ADHD)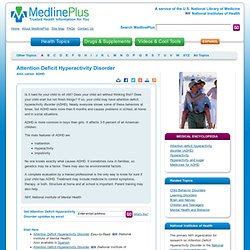 Is it hard for your child to sit still?
Attention Deficit Hyperactivity Disorder
Adult ADD/ADHD
Attention Deficit Hyperactivity Disorder (ADHD)