Les incontournables
Beverly Semmes Beverly Semmes is an internationally recognized artist who has been showing her work since 1990. Her first exhibitions were two concurrent project rooms at PS1 and Artist's Space in New York City. Other early exhibitions included a large installation at the Southeastern Center for Contemporary Art in Winston-Salem, N.C. and a room-scaled work made for the Institute of Contemporary Art in Philadelphia. By the mid-1990s, she was exhibiting work across the United States and in Europe. European projects at this time included solo shows at such major venues as the Camden Arts Centre in London; the Pecci Museum in Prato, Italy; and the Irish Museum of Modern Art in Dublin.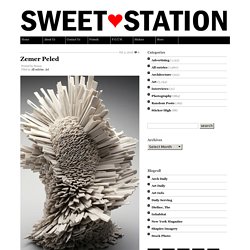 Inspiration - Smashing Magazine
Why You Should Get Excited About Emotional Branding Globalization, low-cost technologies and saturated markets are making products and services interchangeable and barely distinguishable. As a result, today's brands must go beyond face value and tap into consumers' deepest subconscious emotions to win the marketplace. In recent decades, the economic base has shifted from production to consumption, from needs to wants, from objective to subjective. We're moving away from the functional and technical characteristics of the industrial era, into a time when consumers are making buying decisions based on how they feel about a company and its offer. Read more...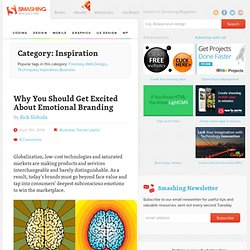 Collection of Deviant Artists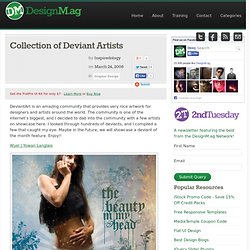 Get the FlatPix UI Kit for only $7 - Learn More or Buy Now DeviantArt is an amazing community that provides very nice artwork for designers and artists around the world. The community is one of the internet's biggest, and I decided to dab into the community with a few artists on showcase here. I looked through hundreds of deviants, and I compiled a few that caught my eye. Maybe in the future, we will showcase a deviant of the month feature. Enjoy!!