Les incontournables
Publications: Creative – Most popular
Rowena Martinich Rowena Martinich is an abstract expressionist with a difference. While her work is sometimes displayed within the white pristine space of the art gallery, it is more likely to be found in the spaces of the everyday – the shop, the train, the school, the office, the café. These are often paradoxical spaces. Seen but never noticed. Not worth a second glance until revealed as if for the first time by an intervention of some kind.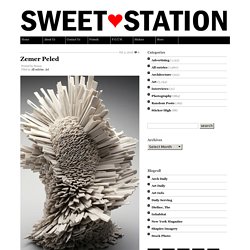 Category: Inspiration Fresh inspiration, portfolios, galleries and new showcases of remarkable web design and artwork in general is what every creative head needs to refuel. Break your creativity block by exploring galleries of art, design and photography or showcases of web designs (blogs, portfolios and online-shops) and design elements (search box, back-to-top-link). Popular tags in this category: Photos , Showcases , Portfolios , E-commerce , Blogs , Navigation , Logos , Favicons . When Traditional Solutions Fall Short Navigation For Mega-Sites For most websites, navigation is not particularly challenging.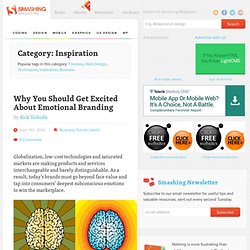 Collection of Deviant Artists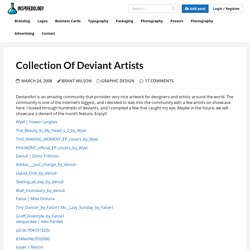 DeviantArt is an amazing community that provides very nice artwork for designers and artists around the world. The community is one of the internet's biggest, and I decided to dab into the community with a few artists on showcase here. I looked through hundreds of deviants, and I compiled a few that caught my eye.