La typo - Des Outils
Typominima - WordPress theme
UPDATE Oct 24: We have released version 1.09i, which is the same as 1.09 but IE9-compatible. 1.10 is on its way as well. Keep in mind that you do not need to convert your font files again, just replace your old cufon-yui.js with a new one and you're good to go.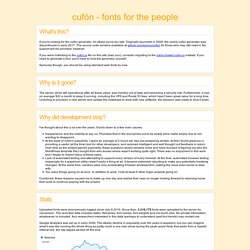 CSS 3 is on the horizon, and we're all getting excited.
The Easiest Way to Use Any Font You Wish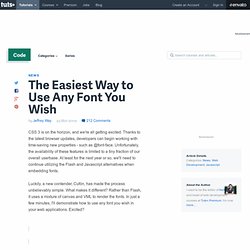 Font replacement to images when necessary
OTF Harmonizer 1.1 Free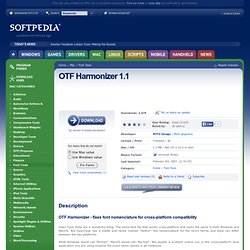 Open Type fonts are a wonderful thing. The same font file that works cross-platform and looks the same in both Windows and MacOS. But OpenType has a subtle and rarely noticed "defect": the nomenclature for the font's family and style can differ between the two platforms.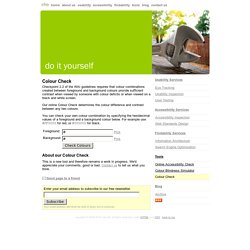 Checkpoint 2.2 of the WAI guidelines requires that colour combinations created between foreground and background colours provide sufficient contrast when viewed by someone with colour deficits or when viewed on a black and white screen. Our online Colour Check determines the colour difference and contrast between any two colours.
Google's free font directory is one of the most exciting developments in web typography in a very long time.
WP Google Fonts