SW
openmeeting
What is it ?Droopy is a mini Web server whose sole purpose is to let others upload files to your computer. Why ? Say you're chatting with a friend on MSN Messenger (perhaps with the excellent pidgin ?). She wants to send you amazing photos she took last week-end, so she uses Messenger file transfer.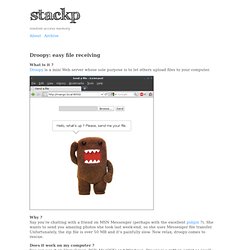 stackp — Droopy: easy file receiving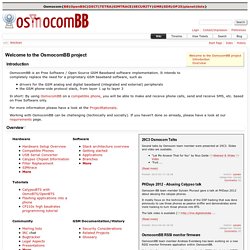 BB
Introduction ¶ OsmocomBB is an Free Software / Open Source GSM Baseband software implementation. It intends to completely replace the need for a proprietary GSM baseband software, such as drivers for the GSM analog and digital baseband (integrated and external) peripherals the GSM phone-side protocol stack, from layer 1 up to layer 3 In short: By using OsmocomBB on a compatible phone, you are able to make and receive phone calls, send and receive SMS, etc. based on Free Software only.
Bret Victor et le futur des interfaces de développement
Bret Victor est un concepteur logiciel/développeur/visionnaire. Il a travaillé 4 ans chez Apple et a plus récemment travaille sur l'excellent livre interactif Our Choice sur iPad. Hier matin, la toile était en ébullition devant une vidéo d'une conférence de Bret Victor au CUSEC2012 : "Inventing on Principle".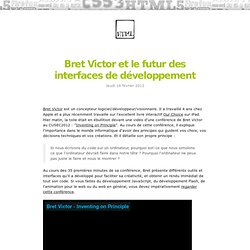 Accueil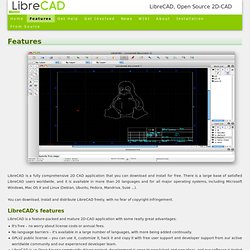 Features
LibreCAD is a fully comprehensive 2D CAD application that you can download and install for free. There is a large base of satisfied LibreCAD users worldwide, and it is available in more than 20 languages and for all major operating systems, including Microsoft Windows, Mac OS X and Linux (Debian, Ubuntu, Fedora, Mandriva, Suse ...). You can download, install and distribute LibreCAD freely, with no fear of copyright infringement. LibreCAD is a feature-packed and mature 2D-CAD application with some really great advantages:
Amanda Open Source Backup