Funny
Toutes les tailles | If Social Media were a drug… | Flickr : partage de photos !
A taxi driver's ultimate revenge on customer through Facebook
Man Receives Ticket While Walking From Car To Parking Meter
LOTS OF PUNS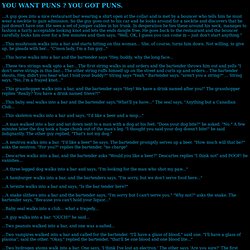 ...A guy goes into a nice restaurant bar wearing a shirt open at the collar and is met by a bouncer who tells him he must wear a necktie to gain admission. So the guy goes out to his car and he looks around for a necktie and discovers that he just doesn't have one. He sees a set of jumper cables in his trunk. In desperation he ties these around his neck, manages to fashion a fairly acceptable looking knot and lets the ends dangle free. He goes back to the restaurant and the bouncer carefully looks him over for a few minutes and then says, "Well, OK, I guess you can come in -- just don't start anything." ...This mushroom walks into a bar and starts hitting on this woman...
"Disney Facebook News Feed" by Andrew Bridgman - CollegeHumor Article
Free Ecards, Funny Ecards, Greeting Cards, Birthday Ecards, Birthday Cards, Valentine's Day Ecards, Flirting Ecards, Dating Ecards, Friendship Ecards, Wedding Ecards, Anniversary Ecards and more at someecards.com
Epic Homemade Porsche Win373 By jason in Win on April 17, 2011 Browsing: Epic Homemade Porsche Win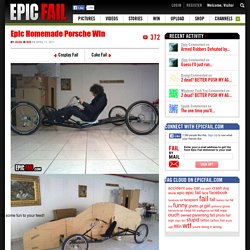 Epic Homemade Porsche Win
comcbooks.com
Thanks to CompuServe and their animated Graphics Interchange Format (GIF), watching fails has never been more satisfying, or educational. So, as you skim through these fail GIFS you may want to take some mental notes, like always check the wall for a door before kicking it down, don't punch grinning street signs, and whatever you do, stay in school! About David Pegg
25 Epic Fail GIFs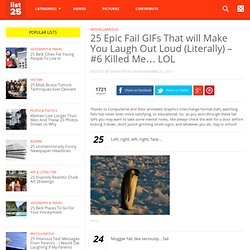 dot-com-skyrim-gg-guys-character-creation.jpg (JPEG Image, 500x922 pixels) - Scaled (69%)
Expectations vs. Reality (16 Pics) | - StumbleUpon