Gadgets to buy
PowerCurl MacBook Cord Wrap. Adorable Tiny Plotter Draws Adorably Tiny Pics. Memory on Hand — Welcome. 28 ridiculously expensive luxury vehicles, gadgets, and dwellings. Massive LCD multitouch table runs Windows 7, costs $18,000. Colorfly Pocket HiFi - Gadgets that stand out from the crowd - Features | MSN Tech & Gadgets | MSN UK - StumbleUpon. Why get atomic floyd superdarts when you can get for around the same price sennhiser HD25-1-II's as for the arcade cabinet, for that price you may as well get on ebay by a second hand coin-op machine and fit your new computer into it, everything you can ask for in a gaming cabinet can be brought online for far cheaper and you get the added fun of building it your self. £7000 for a 3d projector?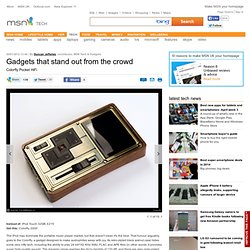 Optoma HD65 projector £500 (plus the 3d update firmware thats free from optoma i might add) + optoma 3DXL £250, there you go HD projector with 3D capability for a massive saving of £6250 and its visible in daylight Onlive? Why pay the extra every time you want to play, just keep with the 3DS or even the new PSvita. CES 2012: Smartphones round-up -- Engadget. The Superbowl of smartphones?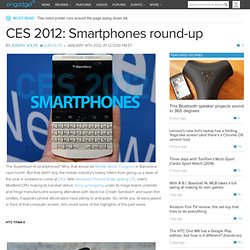 Why, that would be Mobile World Congress in Barcelona next month. But that didn't stop the mobile industry's heavy hitters from giving us a taste of the year in wireless to come at CES. With Windows Phones finally getting LTE, Intel's Medfield CPU making its handset debut, Sony synergizing under its mega brand umbrella and fringe manufacturers wowing attendees with stock Ice Cream Sandwich and super-thin profiles, it appears phone aficionados have plenty to anticipate. Polaroid Camera Phone. Lytro. YikeBike is now available in the US!! Here comes another technology that you and even your kids will surely enjoy.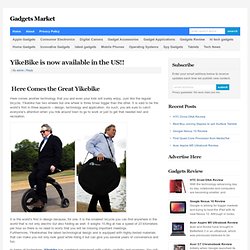 Just like the regular bicycle, Yikebike has two wheels but one wheel is three times bigger than the other. It is said to be the world's first in three aspects – design, technology and application. As such, you are sure to catch everyone's attention when you ride around town to go to work or just to get that needed rest and recreation. It is the world's first in design because, for one, it is the smallest bicycle you can find anywhere in the world that is not only electric but also folding as well.
---