Culture
Top 10 des mèmes qui nous ont le plus fait marrer en 2013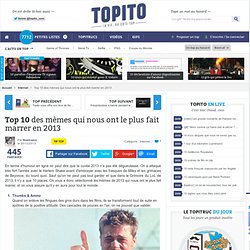 En terme d'humour en ligne on peut dire que la cuvée 2013 n'a pas été dégueulasse. On a attaqué très fort l'année avec le Harlem Shake avant d'embrayer avec les frasques de Miley et les grimaces de Beyonce, du lourd quoi. Sauf qu'on ne peut pas tout garder et que dans le Grimoire du LoL de 2013, il n'y a que 10 places.
35 Books You Must Read In Your Lifetime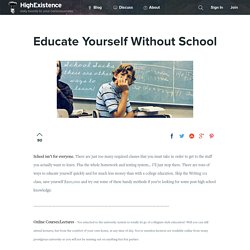 School isn't for everyone.
Educate Yourself Without School
Top 10 Amazing Mysteries of World | RealityPod
Today we present the top 10 amazing mysteries of the world that are still not understandable to many. The list starts with number 10: A myth, mystery or obscurity? Well no one has the answer yet. There are evidences that Extraterrestrial Intelligence lies somewhere in space, yet undiscovered. This is really a simple mystery.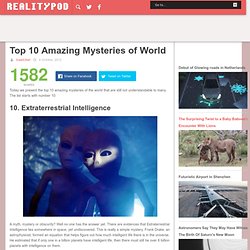 Welcome to did you know. A fun tumblr blog with a collection of awesome, interesting, weird and random stuff to tickle your brain. Please click on the image/note count to read sources (this will open the post and below it is the source).This blog is not meant for internet explorer and is best viewed in all modern browsers. Did You Know Archive and did-you-kno are protected by international trademark and copyright laws. AdChoices
did you know?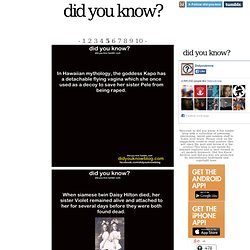 Open Source Ecology
Site officiel de l'Association Savoir sans Frontiéegrave;res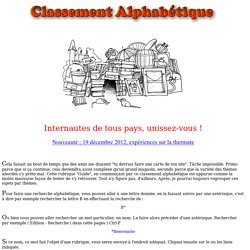 guide site Jean-Pierre Petit par ordre alphabetique
Internautes de tous pays, unissez-vous ! Nouveauté ; 19 décembre 2012, expériences sur la thermate
My Boobs Buddy, un succédané de l'excellent Boobstagram, vient de dévoiler "des boobs et des marques", une drôle de série de détournements de logo. Red Boobs, Fireboobs, Ray-Boobs, Boobster… Avec des seins, c'est tout de suite mieux, non ? Qui fait la même chose avec des fesses ?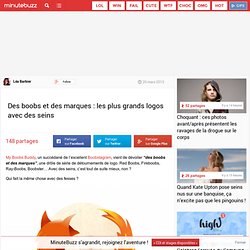 Des boobs et des marques : les plus grands logos avec des seins | MinuteBuzz
Top 10 des plus belles femmes sexy de 2012
C'est samedi, c'est le dernier instant sesque de l'année. Toutes les femmes sont belles dit la chanson.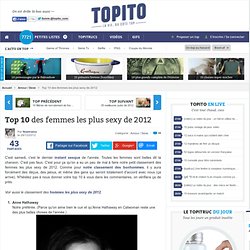 Top 10 des choses à savoir sur les fantasmes des Françaises (selon une étude de l'IFOP)
Les candidates néerlandophone - Les 20 finalistes de Miss Belgique 2013 ! - MSN Divertissements
735223_545580945453681_126539008_n.jpg (729×960)
L'Agriculture naturelle de Masanobu Fukuoka L'agriculture du non-agir
« Mes champs sont peut-être les seuls au Japon à ne pas avoir été labourés depuis plus de vingt ans, et la qualité du sol s'améliore à chaque saison.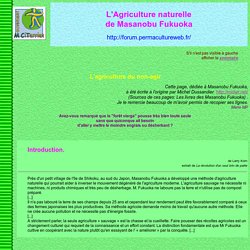 Archives - lesoir.be
« Un coup sous la ceinture, un pas de plus vers l'indépendance »