Wafflemaster
Chris Bresler
World Bible School (WBS): Free Bible Courses
"Preach the Gospel to every creature" is a charge current in every generation until the end of time. Admittedly, reaching every soul with the message of salvation is challenging, considering the world's population of over six billion could double by the year 2040! Coupled with the fact that about a hundred precious souls are dying every minute, the problem the Lord's people face in reaching a world rapidly rushing into eternity is obvious. However, since God desires that all men be saved and come to the knowledge of the truth, we must believe He has given His people the power and potential to solve the problem of reaching every soul with the truth.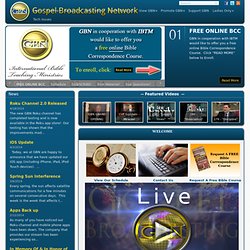 Welcome To The Gospel Broadcasting Network, located in Chattanooga, Tennessee GBNTV.org, GBN, Gospel Broadcasting Network, Highland church of Christ, Dalton, GA, Jim Dearman, Don Blackwell, Mike Hixson, Barry Gilreath, Sr., The Truth In Love, Truth For Th
Welcome to East Ridge church of Christ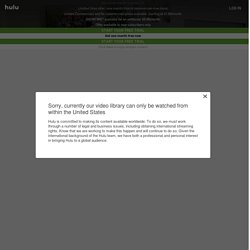 Sorry, currently our video library can only be watched from within the United States Hulu is committed to making its content available worldwide. To do so, we must work through a number of legal and business issues, including obtaining international streaming rights.