Recipes
Hi guys! As you can probably tell Jenny and I are way into Christmas and love giving homemade gifts as presents. We already shared with you a cute wrapping situation for one of our banana bread recipes, and today we thought we would do homemade extracts. We are giving you recipes for five different kinds: lemon, grapefruit, vanilla, cinnamon, and orange.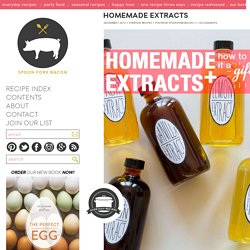 Homemade Extracts
Yummy Lunch Box Ideas
Homemade Peanut Butter
Once you make peanut butter at home, it will be very difficult to get excited about storebought peanut butter ever again. Not that eating peanut butter of any kind would ever be a chore because I love it so, but homemade peanut butter is a delicacy. And a nearly effortless delicacy at that.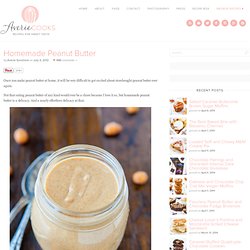 Blueberry Oat Pancakes: Ingredients: 1 cup old fashioned rolled oats1/2 cup low- fat cottage cheese2 large eggs1 tsp vanilla extract1 cup blueberriesCooking spray Directions: Combine all ingredients, except blueberries, and process until smooth. Stir in the blueberries.
Recipes (Food) - The Reality of Skinny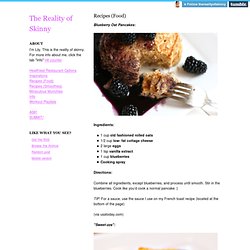 Healthy Salad Dressing Recipes Photo 2
Get a Personalized Fitness and Health Newsletter! Help us customize your newsletter by selecting your interests (optional): Share This Link Copy