Design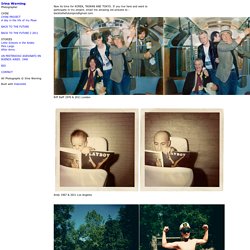 Now its time for KOREA, TAIWAN AND TOKYO. If you live here and want to participate in my project, email me amazing old pictures to : backtothefuturepics@gmail.com
BACK TO THE FUTURE 2 (2011) : Irina Werning - Photographer
curiosity counts
A Handbook For Flipping The Bird All Over The World | Co. Design
We New Yorkers are accustomed to risking life and limb to cross the street, but sometimes the offense of getting cut off by a wayward taxi is enough to turn even the most mild-mannered among us into bird-flipping maniacs. But given such a scenario, what would be the appropriate gestural response in, say, Paris, Beirut, or Mumbai? Let Rude Hand Gestures of the World, a new book by Romana Lefevre, be your guide for those situations when words fall short. Here, we present a sample from the book's 50 examples, ranging from ways to curse out a perfect stranger to expressing sexual interest.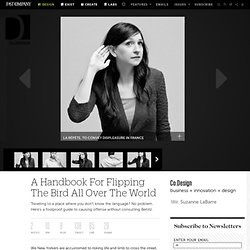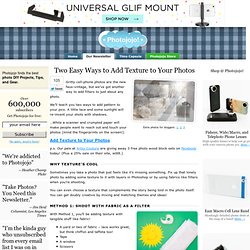 Gritty cell-phone photos are the new faux-vintage, but we've got another way to add filters to just about any photo. We'll teach you two ways to add pattern to your pics.
Two Easy Ways to Add Texture to Your Photos
by Maria Popova From the Periodic Table to Craigslist, or what the greatest graphic designer of all time has to do with Moby-Dick.
The 11 Best Art and Design Books of 2011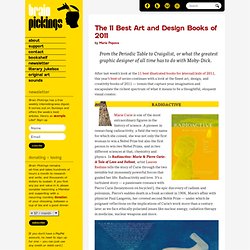 _lpz1vmwOQg1qzoqzpo1_500
by Maria Popova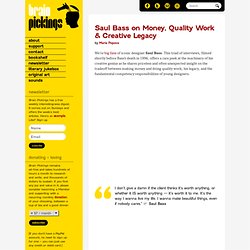 Saul Bass on Money, Quality Work & Creative Legacy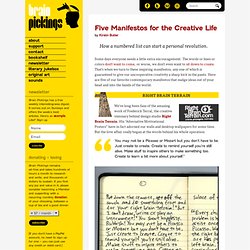 by Kirstin Butler How a numbered list can start a personal revolution. Some days everyone needs a little extra encouragement.
Five Manifestos for Modern Life
Blog
Procrastinadores del mundo, uníos… | From Mars