Course promotion
Thomas More College | Adult/TAP
The Associate of Elected Studies program is a 64 semester hour program. The following ten courses represent 32 hours toward that requirement. Students will take the following sequence of courses. BUA104 Introduction to Business Management (4) An introduction to the accelerated college-level business program, providing a contemporary overview of the business environment, reviewing and coaching students in the core skills for success in this program. The business overview comprises study in the current business environments, stressing global entrepreneurial opportunities, management techniques and the management functions of leadership, controlling, planning, and organization. The review and coaching of core skills includes reading for comprehension, time management, techniques for knowledge retention, written communication, teamwork, and test taking skills.
Special 6-part TeleClass Series starting Tuesday, August 7 at 12 noon Hi, I'm Robert Middleton. Over the years of helping my clients be better marketers, one of the most important things we worked on was their Inner Marketing Game . Why is an inner game necessary?
How to Win the Inner Marketing Game TeleClass Series
UCSD - University of California, San Diego | ECON 101 - International Trade | MyEdu
America's Best Community Colleges - Kevin Carey
n the higher education family, community colleges are typically regarded as the poor cousins. Big college guides like U.S. News & World Report and the Princeton Review devote few, if any, of their glossy pages to community colleges, while reporters and pundits for elite publications have little to say about them as well. Part of this is pure snobbery.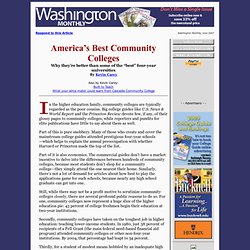 Your brand is the vehicle that propels your product or service into your customer's lives, and into their hearts. A good brand is much more than an attractive image combined with some witty type. Your brand must reflect the heart and soul of your product, and offer a promise that you can live up to. This two-day course will get you started on the road to creating a perfect brand. The first day will cover the basics of branding, including how to develop a visual identity from start to finish.This course is co tutored by a graphic designer who will give you tips to help you communicate your expectations to a professional designer. The second day will focus on how to put your brand out there in the right way.
Branding Workshops | Business Coaching for Growth
Education Marketing Blog
Lewiston adults can now take advantage of the winter/spring courses which will definitely enhance their skills and develop potentials for a better life. The Lewiston Adult Education courses are now open for registration for community members aspiring to earn a GED, college transition, improving computer literacy, preparing for a healthcare career or even cultivating a current hobby. Enrichment classes of the education program include lessons in arts, cooking, home, garden, health, and fitness. New courses include journaling, dog training, WordPress, family care-giving, and systems sciences. Higher Education Marketing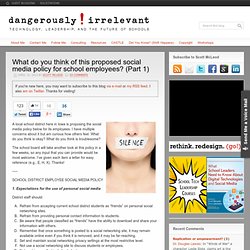 What do you think of this proposed social media policy for school employees?
A local school district here in Iowa is proposing the social media policy below for its employees. I have multiple concerns about it but am curious how others feel. What do you think is okay? What do you think is troublesome? The school board will take another look at this policy in a few weeks, so any input that you can provide would be most welcome.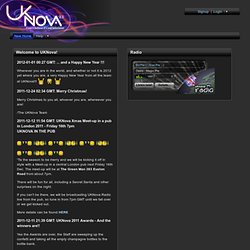 Home - UKNova
Yes, the moment is finally here to find out who has won a coveted UKNova Award! There are member awards, site awards, TV & Radio show awards and much, much more. Your host for the ceremonies will be Ackerdakelry, radio virtuoso and American legend.
I teach Marketing because I teach because the act of teaching impels a depth of understanding and crispness of communication of the fundamentals of marketing. I teach because this provides a platform to create, develop, and articulate advanced methods and processes in marketing. I teach because I support and give to my community of business people, entrepreneurs, and technologists.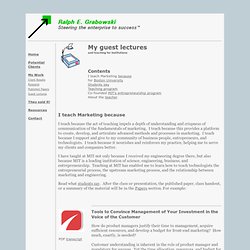 My guest lectures and teaching - Ralph E. Grabowski - marketingVP
how to market training
You may not be able to visit this page because of: an out-of-date bookmark/favourite a search engine that has an out-of-date listing for this site a mistyped address you have no access to this page The requested resource was not found. An error has occurred while processing your request. Please try one of the following pages: If difficulties persist, please contact the system administrator of this site. Category not found
ABE Marketing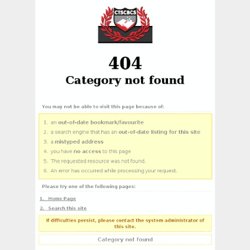 Course List - MarketingProfs University
Competence to course
Jung Career Indicator™ determines occupations and areas in which people of your type find themselves most fulfilled and content, are most successful, and therefore are most represented in. Based on your personality type, the following is a list of the most suitable areas of occupations along with some examples of educational institutions, where you can receive a relevant degree or training. Please click occupation names and institution logos for more information. The most preferred areas appear first.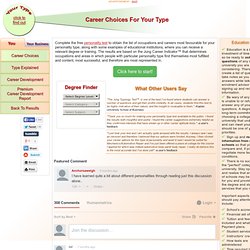 Jung Career Indicator
Shift Happens 2012 Shocking Customer Service Stats