Course promotion
Thomas More College | Adult/TAP. The Associate of Elected Studies program is a 64 semester hour program.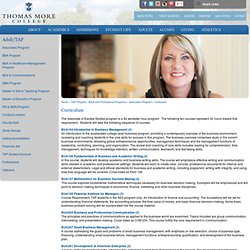 The following ten courses represent 32 hours toward that requirement. Students will take the following sequence of courses. BUA104 Introduction to Business Management (4) An introduction to the accelerated college-level business program, providing a contemporary overview of the business environment, reviewing and coaching students in the core skills for success in this program. The business overview comprises study in the current business environments, stressing global entrepreneurial opportunities, management techniques and the management functions of leadership, controlling, planning, and organization. The review and coaching of core skills includes reading for comprehension, time management, techniques for knowledge retention, written communication, teamwork, and test taking skills. UCSD - University of California, San Diego | ECON 101 - International Trade | MyEdu.
America's Best Community Colleges - Kevin Carey. N the higher education family, community colleges are typically regarded as the poor cousins.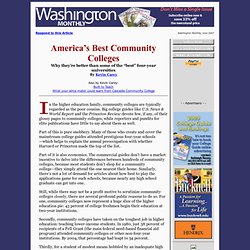 Big college guides like U.S. News & World Report and the Princeton Review devote few, if any, of their glossy pages to community colleges, while reporters and pundits for elite publications have little to say about them as well. Part of this is pure snobbery. Branding Workshops | Business Coaching for Growth. Your brand is the vehicle that propels your product or service into your customer's lives, and into their hearts.
A good brand is much more than an attractive image combined with some witty type. Your brand must reflect the heart and soul of your product, and offer a promise that you can live up to. This two-day course will get you started on the road to creating a perfect brand. The first day will cover the basics of branding, including how to develop a visual identity from start to finish.This course is co tutored by a graphic designer who will give you tips to help you communicate your expectations to a professional designer.
The second day will focus on how to put your brand out there in the right way. Higher Education Marketing. What do you think of this proposed social media policy for school employees? A local school district here in Iowa is proposing the social media policy below for its employees.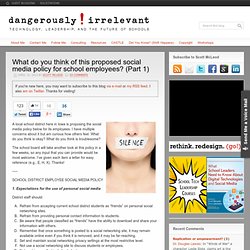 I have multiple concerns about it but am curious how others feel. What do you think is okay? What do you think is troublesome? The school board will take another look at this policy in a few weeks, so any input that you can provide would be most welcome. Home - UKNova. Yes, the moment is finally here to find out who has won a coveted UKNova Award!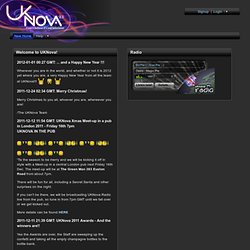 There are member awards, site awards, TV & Radio show awards and much, much more. Your host for the ceremonies will be Ackerdakelry, radio virtuoso and American legend. My guest lectures and teaching - Ralph E. Grabowski - marketingVP. I teach Marketing because I teach because the act of teaching impels a depth of understanding and crispness of communication of the fundamentals of marketing.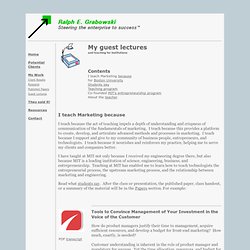 I teach because this provides a platform to create, develop, and articulate advanced methods and processes in marketing. I teach because I support and give to my community of business people, entrepreneurs, and technologists. How to market training. Course List - MarketingProfs University. "The MPU Websites That Work [2011] course was chock-full of excellent information delivered in a very digestible format.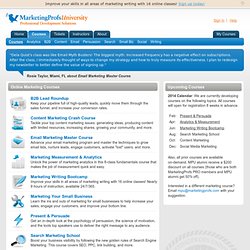 The instructors were very knowledgeable and taught their topics with great respect for the diversity of the students. As a non-web designer, I can't tell you how much this course has informed my approach to both optimizing our site and building consensus with my team members. This product is top shelf and I would recommend it and MarketingProfs to anyone." Nick Fortunatus, Philadelphia, PA about Websites That Work "MPU has been a professional lifeline for me. Competence to course. Study Strategy Guide. MIT Media Lab. Jung Career Indicator. Shift Happens 2012 Shocking Customer Service Stats.
---