Blogs & Zines
S7g Architecture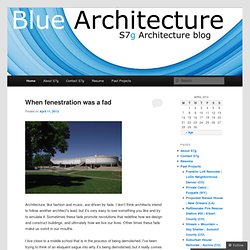 "Helloooooooo, Suburbia! (The audience goes wild.) "When the tour bus got into town this morning we drove by some Santa Barbara-styled homes (loud roar from the audience) on our way to lunch at a post-modern strip mall (another loud roar).
Creation of Architects » Architect, Creation of Man, God
A week ago I attended a panel discussion at the Syracuse University Fisher Center in New York City. The evening was billed as a book launch for Matthew Stadler's Deventer, one of my favorite books from last year, but it was really a discussion on narrative and architecture through the guise of three books: Deventer, which documents two projects by Dutch architect Matthijs Bouw's One Architecture, Jimenez Lai's graphic novel Citizens of No Place, and Bjarke Ingels's comic monograph Yes Is More. While Mr.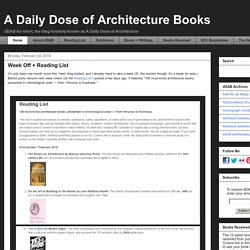 East Hampton Beach House Renovation by Utopus Studio A full restoration and renovation of an existing summer vacation home in East Hampton, the main requirements called for the restoration of the existing shell throughout the façade. As well as new mezzanine railing, millwork, carpeting, lighting, hardware and finishes in the interior. The main concept aesthetically was to create an environment mixing large white/neutral painted walls with unfinished painted wood siding and blue-gray accent walls, niches or rooms.