//INSPI GRAPHISM
DES SIGNES – Muchir et Desclouds - Studio de graphisme à Paris – AFFICHES
Nebojsa Cvetkovic
Shiro to Kuro | Design made black and white.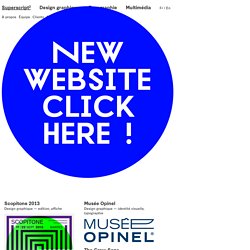 Fondé à Lyon en 2006 par Pierre Delmas Bouly et Patrick Lallemand, Superscript² est un studio de création graphique investissant différents supports d'expression du design graphique tel que l'édition (livre "objet", monographie, catalogue, magazine, affiche, etc.), la typographie ou les médias numériques (site web, installations numériques, etc.).
Showcase of Papercraft Design Ideas
Kavan & Co
Kevin Van Aelst
Marianne Beck
It must be well over a year since I created the BioThemes logo, but the BioThemes website has finally launched with a bang so I thought I'd pull out my logo design to share my design process with you guys and girls. The BioThemes logo was pretty different to the majority of logos I've worked on in the past, which made it a super interesting project. John O'Nolan and Gilbert Pellegrom are the guys behind BioThemes.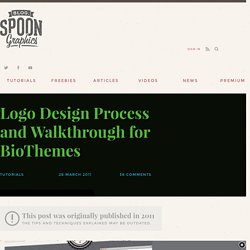 Logo Design Process and Walkthrough for BioThemes
NOTCOUTURE
Quinspi.com - Your Quick Inspiration Resource
Human Nature: Jason deCaires Taylor's Submerged Figurative Sculptures House Thriving Coral Reefs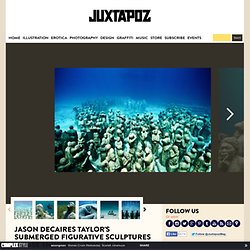 Jason deCaires Taylor possesses the title of a renowned "eco-sculptor" producing underwater sculptural environments which harbor life and offer a new place for marine species like fish and coral to thrive as well as a place for tourists to visit while not disrupting already existing natural habitats.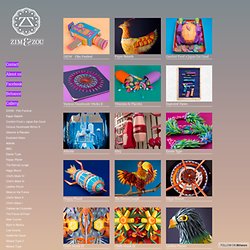 Zim and Zou
Project for the magazine DER SPIEGEL Wissen, about vitamins and placebo. VITAMINS - The first pill contains fruits and vegetables which are rich in vitamins.
[LIVE] Suivez en live la soirée DIZAIN ! #1 #Impression(s)
3D, Algorithmic, Art, Audio-Reactive, Computational Design, Design, Generative, Graphic Design, Inspiration, Java, OpenGL, Particles, Processing.org, Reza, Simulation, Special Effects, Technology, vfx, Visuals
Reza Ali » Algorithmic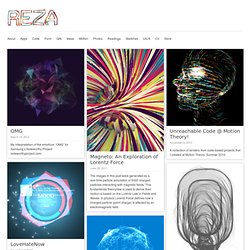 * 2HS DESIGN *
CONCRETE - All Day Long Parties - Concrete Paris
Atalante - Agence de création visuelle
Studio Frederic Tacer → Graphic Design
gregoire romanet _graphiste_
Design Numérique | Le club club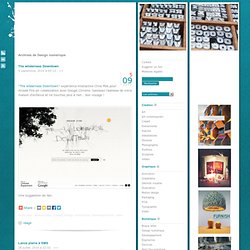 Archives de Design numérique
Bonjour! > redirection vers mon portfolio
Katia Garachon
Camille Baudelaire: Overview
Atelier Müesli – Design graphique
ERIC COLLET ╱ DESIGN & MUSIC