Box.net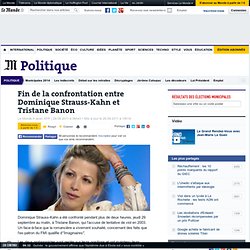 Fin de la confrontation entre Dominique Strauss-Kahn et Tristane Banon
Dominique Strauss-Kahn a été confronté pendant plus de deux heures, jeudi 29 septembre au matin, à Tristane Banon, qui l'accuse de tentative de viol en 2003.
Robert Scoble | The Box Blog - Read about new features, interviews and more
Last Updated August 2, 2010 1.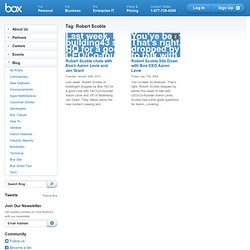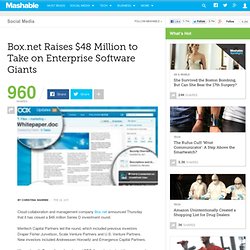 Cloud collaboration and management company Box.net announced Thursday that it has closed a $48 million Series D investment round. Meritech Capital Partners led the round, which included previous investors Draper Fisher Jurvetson, Scale Venture Partners and U.S. Venture Partners. New investors included Andreessen Horowitz and Emergence Capital Partners. We spoke with Box.net's co-founder and CEO Aaron Levie about the new round and what the company plans to do with the money. In short, the goal is to use the additional funding to make Box a real competitor in the enterprise software space.
Box.net Raises $48 Million Series D
What if any are the benefits to Egnyte's cloud storage service V.S. Box.net or Dropbox
What valuation did Box.net receive on its $48 million round
Box.net Adds $7.1 Million In Funding For Digital File Storage
Box.net Raises $15 Million To Take On Microsoft SharePoint In The Cloud
Cloud storage and document sharing startup Box.net is announcing significant news today: the startup has just raised $15 million on Series C funding led by Scale Venture Partners, with existing investors Draper Fisher Jurvetson and U.S. Venture Partners participating. This brings Box.net's total venture funding to $29.5 million. As part of the deal, Rory O'Driscoll, Managing Director with Scale Venture Partners, has joined Box.net's Board of Directors.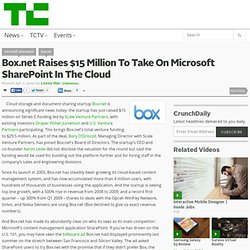 Cloud-based storage and sharing application Box.net is making a big data storage upgrade to its free and paid plans today. The company is increasing the data storage amounts for its personal, business, and enterprise plans. Box's personal subscription plans now come with 5GB of free web storage. Box's business plan is being adjusted slightly so that companies don't pay by the individual user (businesses were given 15GB per users previously).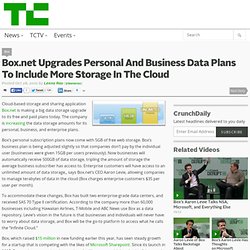 Box.net Upgrades Personal And Business Data Plans To Include More Storage In The Cloud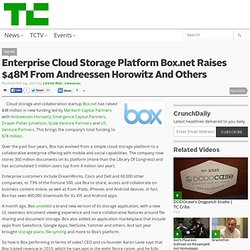 Enterprise Cloud Storage Platform Box.net Raises $48M From Andreessen Horowitz And Others
Cloud storage and collaboration startup Box.net has raised $48 million in new funding led by Meritech Capital Partners with Andreessen Horowitz, Emergence Capital Partners, Draper Fisher Jurvetson, Scale Venture Partners and US Venture Partners. This brings the company's total funding to $78 million. Over the past four years, Box has evolved from a simple cloud storage platform to a collaborative enterprise offering with mobile and social capabilities. The company now stores 300 million documents on its platform (more than the Library Of Congress) and has accumulated 5 million users (up from 4 million last year). Enterprise customers include DreamWorks, Cisco and Dell and 60,000 other companies, or 73% of the Fortune 500, use Box to share, access and collaborate on business content online, as well as from iPads, iPhones and Android devices.
CEO, Co-founder and Board of Directors VP of Technical Operations VP of Technology Senior VP Global Alliances
Box.net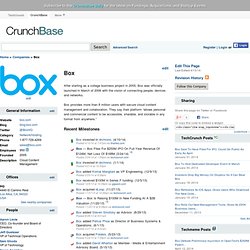 Hottest Silicon Valley Companies
Box.net lands in Boston with $48M to burn