programming
Get flash to fully experience Pearltrees
This trail covers the fundamentals of programming in the Java programming language. Object-Oriented Programming Concepts teaches you the core concepts behind object-oriented programming: objects, messages, classes, and inheritance. This lesson ends by showing you how these concepts translate into code. Feel free to skip this lesson if you are already familiar with object-oriented programming.
Keyboard shortcuts help you save time by allowing you to never take your hands off the keyboard to use the mouse.
The following A+ certification links will take you to the best training, books, practice tests, tutorials and other A+ certification resources. A+ Essentials Description & Exam Objectives In this free course for the A+ Essentials Exam you will learn what to expect on the exam, how to study for the exam, and will get a quick practice test to see if you are ready for the A+ Essentials Exam. Benefits of the CompTIA A+ Certification Getting certified as an A+ technician offers multiple benefits to you and the company you work for.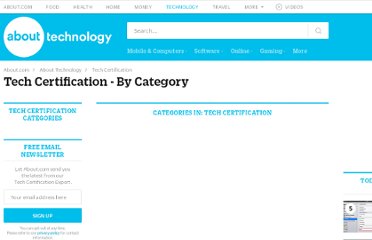 As one of the people who sits and creates the software that runs our lives and businesses, it is important that you can verify your skills to future and current employers. There are several great certifications out there to do just that. The following is a list of some of the most popular and where to get more information about each. BEA Certified Developer BEA Systems Site Offers three specializations to choose from: Portal Solutions, Build Solutions, and Integration Solutions. Each specialization requires one exam.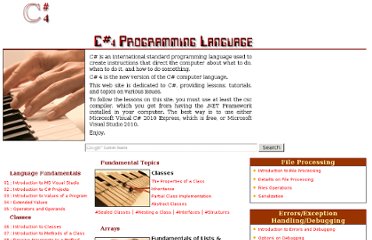 C# is an international standard programming language used to create instructions that direct the computer about what to do, when to do it, and how to do something. C# 4 is the new version of the C# computer language. This web site is dedicated to C#, providing lessons, tutorials, and topics on various issues.