Money
Yard Sale Treasure Map - A Yard Sale Planning Tool
Latest From the BeFrugal Blog: Tools For Shoppers: BeFrugal Add-On with Couponomatic™Couponomatic(TM) technology brings coupon codes right to your checkout. No more searching for codes. No more copy & paste.
Online Coupons, Promotional Codes, Printable Coupons & More at BeFrugal.com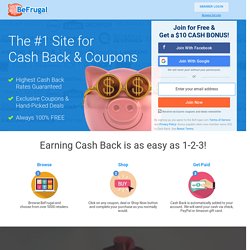 Celebrate National Coupon Month
Since the first handwritten Coca-Cola coupon in 1887, Americans have been using coupons to save on everything from groceries to clothing to entertainment and all categories in between. In 1998, the PMA designated September as National Coupon Month. With coupon distribution and redemption at historically high levels, more attention is being given to this savings tool in today's economy. Coupons and coupon codes are used in all 50 states and abroad. By just spending 20 minutes a week clipping and clicking, you could save over $1,000 annually. Discover the Top 10 ways to spend less and get more.

unnamed pearl
Deals Copyright © 1999-2010 ShopLocal, LLC. All Rights Reserved. By continuing past this page and/or using this site, you agree to abide by the Terms of Use for this site, which prohibit commercial use of any information on this site.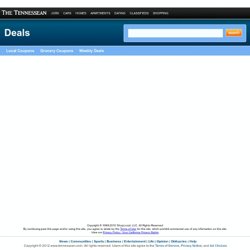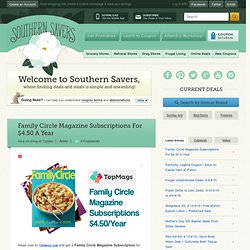 Southern Savers
This is a Sponsored post written by me on behalf of Dollar General for SocialSpark. All opinions are 100% mine. This month I was tasked with buying Mother's Day gifts from Dollar General. (I'm a DG ambassador so I'm kinda used to these unique assignments). My first thought was a blank stare, not really seeing much that would make a big gift. The point of Dollar General is to grab the small little things that you need… then it hit me that DG would be the perfect place to go and make your own gift baskets filled with all the little things that mom would love!
Faithful Provisions | Save Money. Live Generously.
Congratulations! You are now signed up for our daily email. Check out today's Save! If you don't buy today's Save, be sure to check your inbox daily, because we have great new deals every day! Get The Save Sign up for emails and we'll send unbelievable local and online deals straight to your inbox, every day.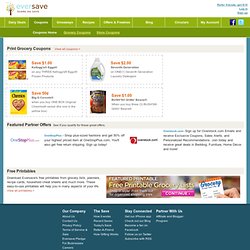 Eversave Daily Deals – Online & Local Deal of the Day