Littérature
bdtrash
La date/heure actuelle est Sam 30 Mar 2013, 01:40
Les Excentriques - Arthur Cravan Georges Darien Albert Paraz Jacques Rigaut Baron Corvo Oscar Wilde...
Brion Gysin | The Official Site
Philip K. Dick - Welcome message from the family
On behalf of Philip K. Dick's children, welcome to the Official Philip K.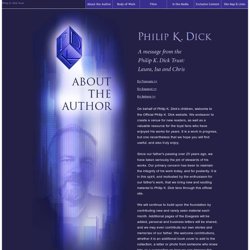 André Blavier et les Fous Littéraires
Le 3 avril 1924, à Washington, un groupe de membres du Congrès tint une réunion officielle pour débattre de l'avenir de l'héroïne. Ils consultèrent à cette occasion des experts assermentés qui leur expliquèrent que l'héroïne était un poison provoquant la démence et présentant un grand danger de mort, sa dose toxique n'étant que légèrement supérieure à sa dose thérapeutique. Ils résolurent alors d'en arrêter la fabrication et d'en interdire tous les usages aux Etats-Unis, et décidèrent de lancer une campagne internationale de prohibition.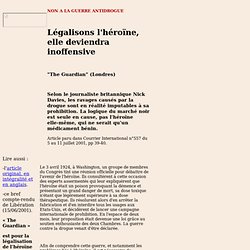 Légalisons l'héroïne - The Guardian
Russkaya Fantastika
Bibliothèque nationale de France - Chine, l'empire du trait
http://unknowers.blogspot.com/
langages-écritures-typographie