Bike Blogs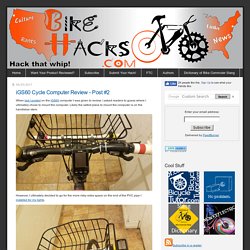 Even though my commute is on pavement, my chain picks up its fair share of gunk and grime. Reader Cam has a really muddy commute and came up with a great hack for trying to fend off the onslought of mud. My commute is really really muddy, so muddy that mudguards are impractical as they just clog up with mud. Now, I don't mind getting muddy, as I dress for the occasion and get changed at both ends.What I do mind however, is having a graunchy drive train that needs to be cleaned and lubed after every ride, and wears out really quickly if you don't. (Let's be honest - who cleans and lubes every day?) So I've been trying to stop the muck from getting on the chain, being carried round to the rear mech and clogging up the jockey wheels.
BikeHacks
BikeRadar keeps you up to date with top reviews of the latest bikes and gear for cyclists. Check out our sections on mountain, road or beginner bikes, looking at new models and putting them through rigorous testing. All bikes are properly rated by our experts for price, strengths and weaknesses.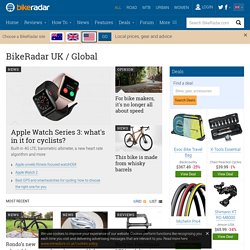 Lightweight Classic Vintage bicycles
Dedicated to Lightweight Vintage Bicycles, circa 1900~1983. The purpose of this not-for-profit site is to encourage those interested in enjoying and preserving vintage lightweight "racing" style bicycles of the period from the early 20th century until 1983. These are primarily steel, most often lug built, not welded, injection molded, or glued.