Vintage & Pin-up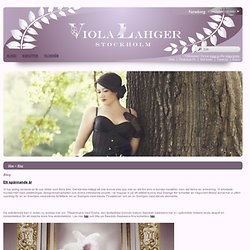 Ett spännande år Vi har aldrig lanserat så få nya bilder som förra året. Det kändes tråkigt att inte kunna visa upp mer av allt fint som ni kunder beställer, men det fanns en anledning. Vi arbetade mycket hårt med utställningar, designersamarbeten och andra intressanta projekt. I år hoppas vi på att istället kunna visa Sverige fler korsetter än någonsin!
Korsetter, Webbshop | Viola Lahger | Sveriges största utbud av äkta korsetter
Rockabilly Bandana Up Do Look #1
pencil dress items - Get great deals on celebrity, toprunway items on eBay Stores!
London Boutique: What Katie Did, 26 Portobello Green, 281 Portobello Road, London, W10 5TZ Tel: 0845 430 8943Los Angeles Store: What Katie Did, 7970 1/2 Melrose Avenue, West Hollywood, California, 90046 USA Tel: 1 877 221 2472 or 1 323 951 9622 (from outside US)Head office: What Katie Did, Unit 8 The Old Mill, 61 Reading Road, Pangbourne, Berkshire, RG8 7HY Tel: 0845 430 8743 or +44 118 976 7676 (from outside UK)Registered in England with company number: 05752881 What Katie Did is the world's leading brand of vintage inspired lingerie. Our retro underwear is inspired by designs from the 1940s and 1950s and the patterns are often adapted from vintage pieces.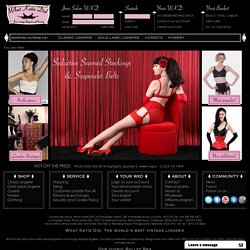 Featured Photos & Members - PinupLifestyle: "We Are The New Vintage."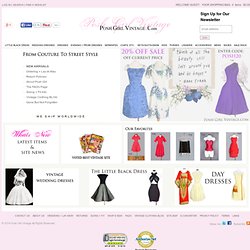 Posh Girl Vintage clothing store for men & women has been online since 2002. We simply have THE BEST collection of vintage clothing including vintage wedding dresses, bridal accessories, vintage dresses, vintage lingerie, kids clothes, babies, & children's clothing, men's vintage clothing, Accessories & designer clothing are in our stock too. We love vintage hats & list them frequently, especially 20's & 1930's vintage hats.
Miss Juniversum.se
Victoriana Magazine captures the pleasures and traditions of an earlier period and transforms them to be relevant to today's living - Fashion, Antiques, Home & Garden. Victorian style is found in fashions and weddings, décor and houses, holidays and parties, literature and music from the Victorian era. Victoriana showcases Victorian style home décor and furniture, Victorian clothing and accessories, Victorian weddings and Christmas. Victoriana divides the 19th century into categories such as Victorian Weddings, Victorian Clothing, Victorian décor, Victorian Architecture, Victorian Houses, plus more; everything needed for Victorian era lifestyle, decorating and restoration.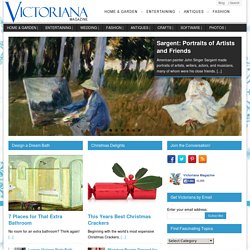 50-tals kläder, pinup, rockabilly, retro och 50-tals prylar - Daisy Dapper
QueensOfVintage.com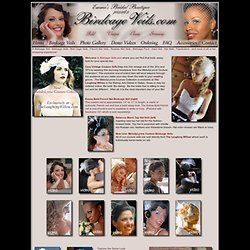 A Birdcage Veil - Birdcage Veils - Bird Cage Veils - French Net Veils - Russian Net Veils - Birdcage Pouf - Visor Veil - Hat Veils - Fascinators - and most of all, a fun shopping experience! Welcome to Birdcage Veils.com where you can find that bold, sassy look for your special day. Cara Vintage Couture (left) Step into this vintage era of the 20's and 30's by wearing this stunning headpiece from the MelodyLynne Couture Collection!
Birdcage Veil - Birdcage Veils