Digital tools
The big list of free Kindle tools | Digital Delights for Learners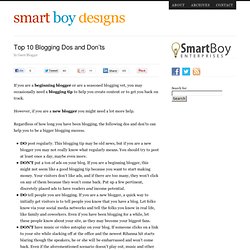 Top 10 Blogging Dos and Don'ts
by Guest Blogger If you are a beginning blogger or are a seasoned blogging vet, you may occasionally need a blogging tip to help you create content or to get you back on track.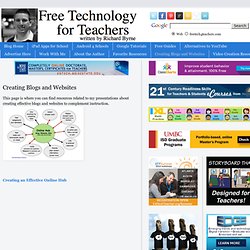 This page is where you can find resources related to my presentations about creating effective blogs and websites to complement instruction. How to create a Blogger blog. How to turn on comment moderation in Blogger. How to add or subtract contributors to your Blogger blog.
New page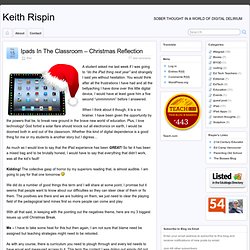 A student asked me last week if I was going to "do the iPad thing next year" and strangely I said yes without hesitation.
Ipads In The Classroom – Christmas Reflection - Keith Rispin » Keith Rispin
Just Trying to be Better Than Yesterday | …how difficult can that be?