Blog sites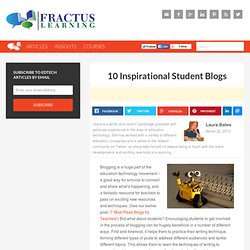 Blogging is a huge part of the education technology movement – a great way for schools to connect and share what's happening, and a fantastic resource for teachers to pass on exciting new resources and techniques. (See our earlier post, '7 Must Read Blogs for Teachers') But what about students? Encouraging students to get involved in the process of blogging can be hugely beneficial in a number of different ways. First and foremost, it helps them to practice their writing technique, forming different types of posts to address different audiences and tackle different topics.
10 Inspirational Student Blogs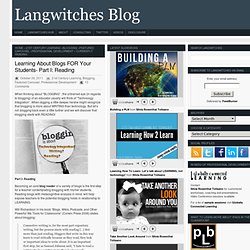 When thinking about "BLOGGING" , the untrained eye (in regards to blogging) of an educator usually will think of "Technology Integration". When digging a little deeper he/she might recognize that blogging is more about WRITING than technology. But let's roll blogging back even a little further and we will discover that blogging starts with READING! Part I- Reading Becoming an avid blog reader of a variety of blogs is the first step for a teacher contemplating blogging with his/her students.
Learning About Blogs FOR Your Students- Part I: Reading 
Education Blogs
Google Reader (1000+)
Google Reader has been discontinued. We want to thank all our loyal fans. We understand you may not agree with this decision, but we hope you'll come to love these alternatives as much as you loved Reader. Sincerely, The Google Reader team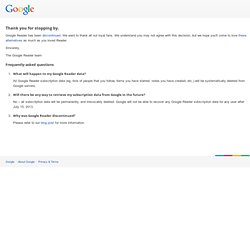 Highly recommended ELT Blogs
Sometimes things in life seem to collide so magically that we are wont to call them coincidence. In reality, it's probably more like while we are working hard to understand something in one area of our life, we see the connections in others. Our lens is always coloured by the soundtrack we have playing in the back of our minds. And so it has been for me with reading Carol Dweck's Mindset and working on Parkland School Division's new report card. She says: "The great teachers believe in the growth of the intellect and talent, and they are fascinated with the process of learning." When I read this line, I almost caught my breath.
Adventures in High School Administration
What a fun way to return to return to blogging from a winter holiday with a Sunshine Award on a Sunday with a snow day on Monday. The letter s might be my favorite letter right now. The Sunshine Award is a way for me to tell you a bit more about myself. In turn, I are suppose to nominate 11 bloggers that I admire so that you can get to know them too. I would also like to share gratitude for the three kindhearted ladies who nominated, today and next two Sundays. Here are the rules for the Sunshine Award that Tammy lists in her post: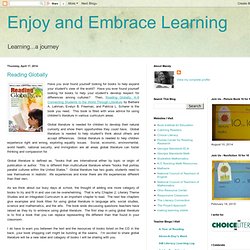 Enjoy and Embrace Learning
Engaging Employees to Increase Engagement
Leaders everywhere these days are talking about how to create more engaged employees. Consultants, authors, and speakers are consulting, writing, and speaking about the importance of increased employee engagement. It is a trend that makes good sense. In Gallup's most recent survey, they found only 28% of employees actively engaged, which they define as: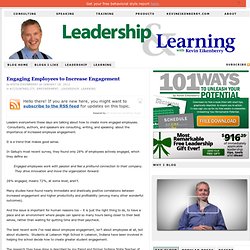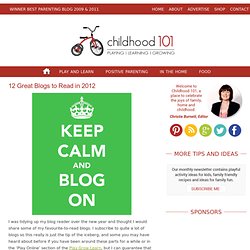 12 Great Blogs to Read in 2012
I was tidying up my blog reader over the new year and thought I would share some of my favourite-to-read blogs. I subscribe to quite a lot of blogs so this really is just the tip of the iceberg, and some you may have heard about before if you have been around these parts for a while or in the 'Play Online' section of the Play Grow Learn, but I can guarantee that these twelve always provide good blog – whether it be for information, inspiration or educational purposes… 1. Not Just Cute: I love learning from others in my profession and Amanda never fails to get me thinking! From the Not Just Cute About page:"I don't have a personal grievance with the word "cute". I use the four letter word frequently when describing my fashionista friend's new shoes or something comical my two-year old just said.
12 Great Blogs to Read in 2012
A few years back, one of my closest friends at Stanford, Steve Barley, made a comment that I still think of often "If you are what you do, then I am a sociologist." Steve was making a general point (drawn from sociological theory on identity) and a specific point about himself. The general point was that the behavior that people display – regardless of their intentions and the claims they make to others – are the best indicator of both their sense of self and of how others see them.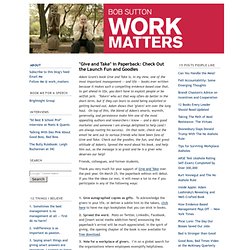 Twinkle's Happy Place
Keith Rispin
Principal Blogs for ideas
http://larrycuban.wordpress.com/