Gaming
October 8, 2010 / Phillip Larwood Or 30 Things to find on a Villain's Corpse. [See The Dead Adventurer's Catalogue] Wendell bent over the body of the goblin chieftain they had just slaughtered, his slender hands shifting through the goblin's filthy goods until he encountered something shiny and hard. "Look here, Tarquilos my old friend.
The Dead Villain's Catalogue / Kobold Quarterly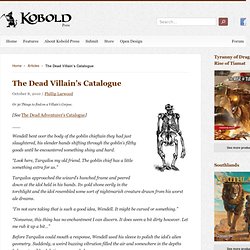 World of Darkness/White Wolf Compatible Dice Roller - provided by the Red Dragon Inn
List of Physics Games » Fun-Motion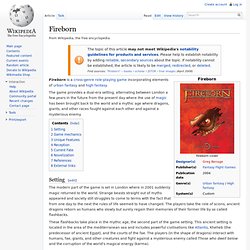 Fireborn is a cross-genre role-playing game incorporating elements of urban fantasy and high fantasy. Setting[edit] The modern part of the game is set in London where in 2001 suddenly magic returned to the world.
Fireborn
Ever find yourself stuck for an adventure idea right up to the time your players arrive for the game? Our Adventure Hook Random Generator gives you Dungeon Masters a starting point from which you can develop a new adventure.
Adventure Hook Random Generator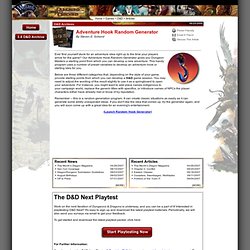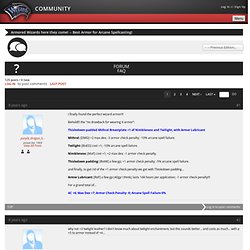 I finally found the perfect wizard armor!!! Behold!!! the "no drawback for wearing it armor": Thisledown-padded Mithral Breastplate +1 of Nimbleness and Twilight, with Armor Lubricant Mithral: [DMG] +2 max dex; -3 armor check penalty; -10% arcane spell failure. Twilight: [BoED] cost +1; -10% arcane spell failure.
Armored Wizards here they come! -- Best Armor for Arcane Spellca
D&D Character Sheets
Work on the next iteration of Dungeons & Dragons is underway, and you can be a part of it!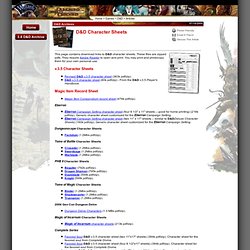 Invisible Castle
Roleplaying Tips Weekly E-Zine Issue #455 Contents: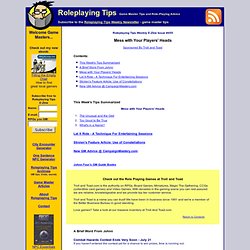 Roleplaying Tips for game masters for all role-playing systems
System Reference Document v3.5
1. As far as looks go, I am... ugly, I am the worst looking member of my social circle. average, my appearance is normal overall. attractive, I am the best looking member of my social circle. extremely attractive, my appearance aids me in every situation in life.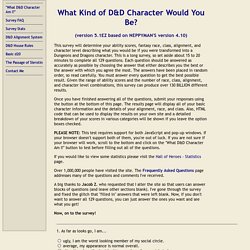 munch