Cocteles
Face it, on their 21st birthday, most people celebrate by going out and having a few drinks. Shots, inevitably, will be part of that. While the trend of drinking 21 shots is dangerous and not recommended, having one or two commemorative shooters can be fun. However, the urge to stick newly of-age friends with a disgusting or bad shot is common, and can lead to some good stories, but many bad memories.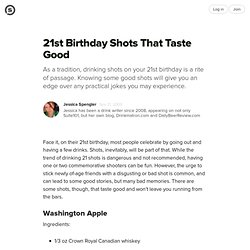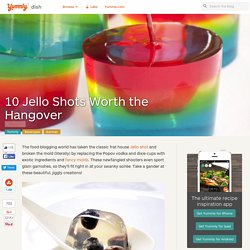 About Yummly Yummly is building the digital kitchen platform and mapping the food genome...making life better/easier/more fun for everyone who cooks. Here's why you should join Yummly's food/tech revolution: Yummly has built something that people already use and love, and is on the path to building something great.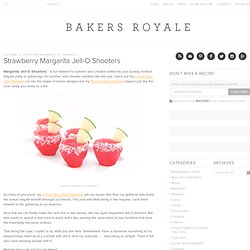 Strawberry Margarita Jell-O Shooters Margarita Jell-O Shooters ~ A fun farewell to summer and a festive edition to your Sunday football tailgate party or gatherings. For another Jello shooter variation like this one, check out my Lemon Drop Jello Shooters cut into the shape of lemon wedges and my Rocky Candy Shooters shaped just like the rock candy you loved as a kid.