Cocteles
COCKTAILS – poster on the Behance Network
Face it, on their 21st birthday, most people celebrate by going out and having a few drinks. Shots, inevitably, will be part of that. While the trend of drinking 21 shots is dangerous and not recommended, having one or two commemorative shooters can be fun. However, the urge to stick newly of-age friends with a disgusting or bad shot is common, and can lead to some good stories, but many bad memories.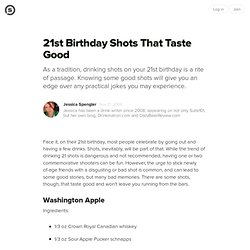 21st Birthday Shots That Taste Good: Recipes to Celebrate the Big Two-One...
10 Jello Shots Worth the Hangover | Yummly
7UP Mixers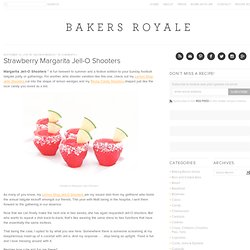 Strawberry Margarita Jell-O Shooters Margarita Jell-O Shooters ~ A fun farewell to summer and a festive edition to your Sunday football tailgate party or gatherings. For another Jello shooter variation like this one, check out my Lemon Drop Jello Shooters cut into the shape of lemon wedges and my Rocky Candy Shooters shaped just like the rock candy you loved as a kid. Strawberry Margarita Jello Shooters As many of you know, my Lemon Drop Jell-O Shooters are my issued dish from my girlfriend who holds the annual tailgate kickoff amongst our friends. This year with Matt being in the hospital, I sent them forward to the gathering in our absence.
Strawberry Margarita Jell-O Shooters