Games
Jailbreak Rush - Web Store Games. Www.minijuegosgratis.com/flash1234/no_hotlink/cubefield.swf. Room Escape Game [Sphere] Point and click to explore the room, find hidden items and solve riddles.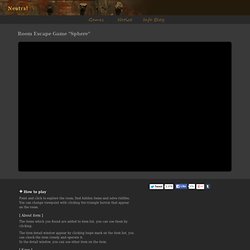 You can change viewpoint with clicking the triangle button that appear on the room. [ About item ] The items which you found are added to item list, you can use them by clicking. The item detail window appear by clicking loope mark on the item list, you can check the item closely and operate it. Vampire Physics. Clueless Crosswords - By Puzzle Baron.
Angry Birds Chrome. Interlocked Games. Otomata. New!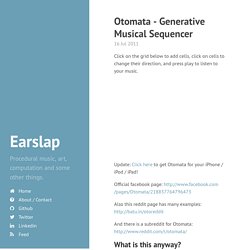 If you like Otomata, check out my new instrument Circuli by clicking here! Update: Click here to get Otomata for your iPhone / iPod / iPad! Circle The Cat Game :: Original. A Trippy illusion. Numz.
---