Startup
What is this documentary project about? – Design the new Business
Wondering if this is a design or business site? Well it's both actually… We believe design is the new way of doing business, and we set out to find keys to success through the making of a documentary . Fascinating interviews with industry leaders will unveil the creative ways in which design is changing mindsets across industries….We are searching for the truth behind the "design thinking" smoke and mirrors.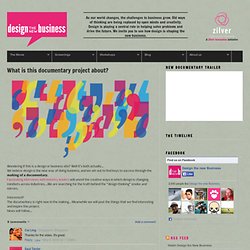 Top 100 Startup Blogs | OnStartups 100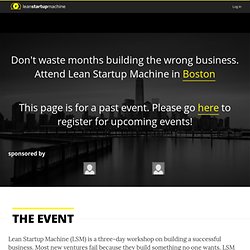 Boston, June 15 – 17
Speakers & Mentors Rebecca Corliss HubSpot Rebecca manages social media, blogging, and content at HubSpot, a marketing software company in Cambridge. You can also catch her in her award-winning music video "You Oughta Know Inbound Marketing" among many others. Kristy Tillman IDEO John Prendergast BlueLeaf John is the Founder and CEO of Blueleaf, a company that helps families achieve their financial goals. He loves advising startups, he has sold businesses for half a billion dollars, and he is the co-organizer for Boston's Lean Startup Circle.
Como o design thinking pode ajudar a gerar boas ideias de negócio « Eureca Empreendedorismo Universitário
No último mês decidi sair totalmente da minha zona de conforto e fui dar uma "xeretada" no mundo dos designers (que sempre tive curiosidade de conhecer) para descobrir o que é o design thinking. Duas influências bem recentes ajudaram a dar o empurrãozinho que faltava: o livro "Business Model Generation" (recheado de conceitos de design); e uma conversa que tive com o Lucas tempos atrás em que ele comentou que tinha vontade de aprender sobre o assunto, mas que a agenda dele não estava permitindo. Pois bem, a minha agenda permitiu. E eu fui lá saber do que se trata! =)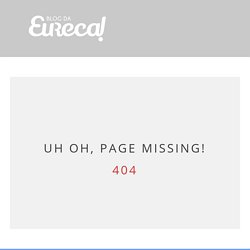 Startups Brasil | Cultura empreendedora
Startups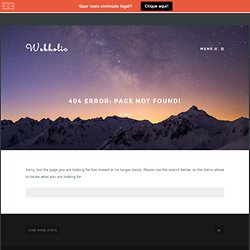 O mercado web brasileiro está em alta. Várias empresas da América Latina já estão mais que estabelecidas no Brasil, servindo como exemplo e inspiração para outras que pretendem ou já começaram a atuar por aqui. Pretendemos conversar com algumas empresas de destaque que enxergaram nosso potencial e estão começando a sua jornada em território tupiniquim. Já falamos sobre o Restorando e o PedidosJá , agora chegou a vez da Cinemaki .
Amplify.LA | Startup Accelerator | Los Angeles
Campinas Startups
November 22nd, 2009 "Buying every book recommended by Venture Hacks." – Jonathan Grubb , Founder of Get Satisfaction "The Venture Hacks bookstore lists a couple of really good business books for entrepreneurs." – Tim O'Reilly Our favorite books for entrepreneurs.
Startup Bookstore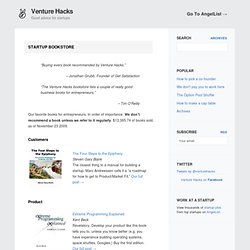 Quem Somos