Startup
What is this documentary project about? – Design the new Business
Wondering if this is a design or business site? Well it's both actually… We believe design is the new way of doing business, and we set out to find keys to success through the making of a documentary.Fascinating interviews with industry leaders will unveil the creative ways in which design is changing mindsets across industries….We are searching for the truth behind the "design thinking" smoke and mirrors. Interested?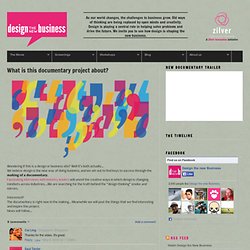 Top 100 Startup Blogs | OnStartups 100
Boston, June 15 – 17
Como o design thinking pode ajudar a gerar boas ideias de negócio « Eureca Empreendedorismo Universitário
Startups Brasil | Cultura empreendedora
Startups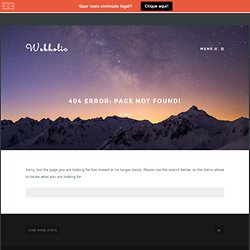 O mercado web brasileiro está em alta. Várias empresas da América Latina já estão mais que estabelecidas no Brasil, servindo como exemplo e inspiração para outras que pretendem ou já começaram a atuar por aqui. Pretendemos conversar com algumas empresas de destaque que enxergaram nosso potencial e estão começando a sua jornada em território tupiniquim. Já falamos sobre o Restorando e o PedidosJá, agora chegou a vez da Cinemaki.
Amplify.LA | Startup Accelerator | Los Angeles
"Buying every book recommended by Venture Hacks." – Jonathan Grubb, Founder of Get Satisfaction "The Venture Hacks bookstore lists a couple of really good business books for entrepreneurs." – Tim O'Reilly Our favorite books for entrepreneurs. In order of importance.
Startup Bookstore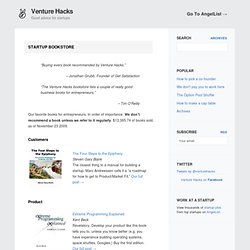 Quem Somos