Industrial design
Архитектура | Статьи на theroom
We are pleased to anounce about CHERGA's participation at MACEF, Milan - Italy - 6-9 Spetember in partnership with Camera di Commercio Italiana in Bulgaria. CHERGA is organising the first Bulgarian product design group exhibition in Milan, Italy. Our exhibition will be based on Via Maestra - this is a designers' alley which is going thorough all the pavilions . We are based in Pavilion 5, stand K04 . We represent 8 designers with total of 15 products, most of them produced in Bulgaria.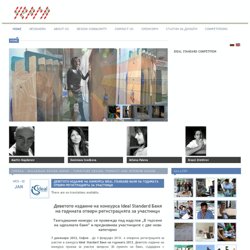 CHERGA - Bulgarian Design Group - Furniture Design, Product and Interior Design
Starck.com
При виде такого дивана-мечты не могу не вынырнуть из временного небытия и поделиться. Вот эта вот скандинавская деревянная основа, ненавязчиво простеганные мягкие поверхности, услужливый встроенный столик, безупречная элегантность всего, так бы и съела. Отдельно стоит отметить тот факт, что диван этот позиционируется как одинаково домашний и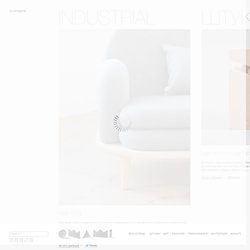 omami.ru — O дизайне с любовью или суета сует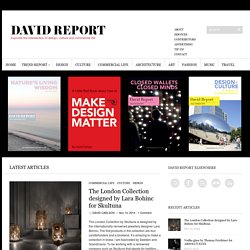 Pop Culture at Christie's Auction house Christie's presents Pop Culture, an online auction of 100 lots to celebrate 100 years of Pop Culture. The lots are all paying tribute to some of the greatest icons in the world of music and film. The sale includes signatures, stage costumes, guitars and lyrics from Rock royalty such as The Beatles, The... Mehdi LeMoDuLeDeZeeR solo exhibition at Catherine Ahnell gallery Catherine Ahnell Gallery presents a solo exhibition by French artist Mehdi LeMoDuLeDeZeeR.
idealist | dreamed objects