Recherche 9 Sciences Humaines
Jalons pour l'histoire du temps présent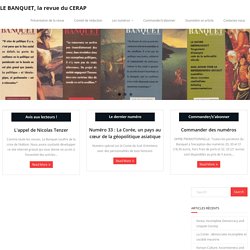 Revue Le Banquet - Bienvenue!
Comme toute les revues, Le Banquet souffre de la crise de l'édition. Nous avons souhaité développer ce site Internet gratuit qui vous donne un accès à l'essentiel des articles que nous avons publiés, mais nous avons un besoin urgent de votre soutien pour l'enrichir encore, conserver une édition papier en l'avenir de laquelle nous croyons et renforcer nos activités internationales. Nous cherchons encore 25 000 euros d'ici la fin de l'année. Merci à tous ceux qui le peuvent de s'abonner, voire de souscrire un abonnement de soutien, ou de commander des numéros grâce au formulaire ci-dessous. Chaque geste de soutien nous est précieux. Avec nos sentiments reconnaissants.
Roger Griffin's blog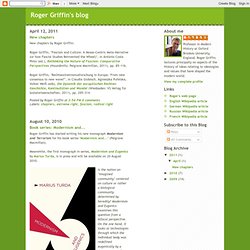 Roger Griffin's review of: Jonah Goldberg, Liberal Fascism: The Secret History of the Left from Mussolini to the Politics of Meaning (London: Penguin, 2007). An Academic Book — Not!
Par Jean-Baptiste Pointel Le conseil constitutionnel possède un statut étrange dans les institutions de la Ve République. Expression type du juge politique, il n'est ni totalement un tribunal ni totalement […] Lire l'Article → Propos d'Olivier Dard recueillis par David Doucet, Les Inrocks.com, 16 novembre 2013.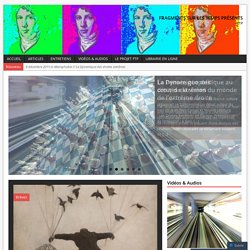 AGENT OF INFLUENCE – These agents can be unwitting, under mind-control, or ideologically motivated to use their positions of influence to sway the minds of others. Examples of Agents of Influence are anchor men on T.V., journalists, labor leaders, TV commentators, academics quoted by the media, & some politicians.CONFUSION AGENT – An agent whose job is to produce confusion by disseminating confounding information.CONTRACT AGENT- These are the rogue agents, such as the mob, who the CIA get to do particular jobs on contract.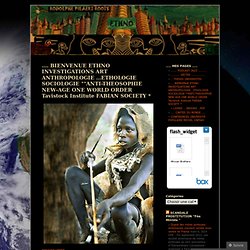 RodolphepilaertROOTS