Gossip
Family Suspects Gay Bashing in Brutal Death of Teen in Sao Paulo, Brazil The family of a 17-year-old whose body was found near a bridge less than a mile from the stadium where the World Cup will be hosted in downtown Sao Paulo is disputing police reports that call the teen's death a suicide, saying the details are far too gruesome for that to be the case. Family members and friends believe that Kaique Augusto Batista dos Santos, who was found badly bruised all over his body and with his teeth pulled and injuries from an iron rod in his leg, was the victim of a gay bashing. They said they believe gangs are responsible. Said Kaique's sister Tayna: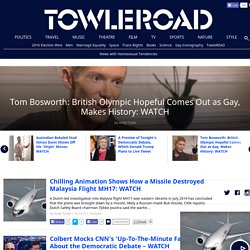 Gay Blog Towleroad: More than gay news | gay men.
!! OMG, listen to this: Jamie XX's 'Sleep Sound' !! Jamie XX has dropped a video for the warped techy Sleep Sound single off of his Girl / Sleep Sound release which is due out May 5th on Young Turks. A bit about the video via Nowness: "London-based artist and poet Sofia Mattioli was asked to create a video for the member of The xx and Grammy-winning producer of Alicia Keys, Gil Scott-Heron and Drake. During the course of one day, she danced with 13 members of the Manchester Deaf Centre with ages ranging from five to 27 years old, who responded to the movement of the artist and the vibrations in the air given off by the song.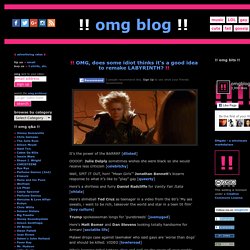 !! omg blog !! [the original, since 2003]
Dlisted | Be Very Afraid
Tommy Girl wants to make fellow L. Ron Hubbard worshiper Elisabeth Moss the new Queen of Scientology by making her his fourth beard wife. Actually, Tommy is the Queen of Scientology, so she'd be the Second Queen of Scientology. Wait, John Travolta's the Second Queen of Scientology, so she'd be the Third Queen of Scientology. And I have two words for Elisabeth Moss: Shelly Miscavige.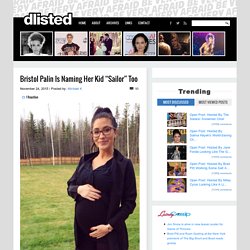 Babes At The Museum
Mai at Tate Making doves in formaldehyde look cool, thanks to Mai (and no thanks to Damien Hirst) who was spotted at the Tate Modern. Tag Your Instragram Photos #BabesAtTheMuseum For A Chance To Be Featured On The Site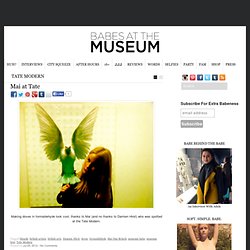 Dlisted | Be Very Afraid