Education & Web Resources
eLearning 2011 by Remei Camps on Prezi
Qué es un MOOC.wmv
Dictionary for German, French, Spanish, Portuguese, English
Dictionary for German, French, Spanish, Portuguese, English
2012 | 299 Pages | ISBN: 1461439604 | PDF | 5 MB Despite great advances in public health worldwide, insect vector-borne infectious diseases remain a leading cause of morbidity and mortality. Diseases ... 2012 | ISBN-10: 3110267594 | 274 pages | PDF | 2,6 MB This book covers a broad range of topics about multilevel modeling. The goal is to help readersto understand the basic concepts, theoretical frame... 2012 | ISBN-10: 3110250624 | 588 pages | PDF | 2,2 MB This monograph is devoted to the systematic and encyclopedic presentation of the foundations of quantum field theory. It represents mathematical p...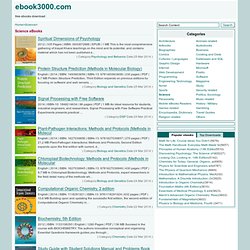 Simple Mapper We developed Simple Mapper to power this web site on the brain. Now, you can use it to organize what comes out of yours! With Simple Mapper create and save concept maps, network diagrams, or flowcharts for personal use or to share with others. START MAPPING!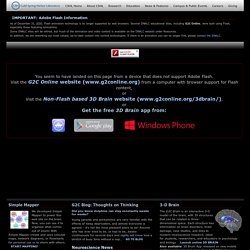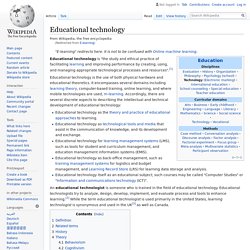 E-learning (or eLearning) refers to the use of electronic media and information and communication technologies (ICT) in education. E-learning is broadly inclusive of all forms of educational technology in learning and teaching. E-learning is inclusive of, and is broadly synonymous with multimedia learning, technology-enhanced learning (TEL), computer-based instruction (CBI), computer-based training (CBT), computer-assisted instruction or computer-aided instruction (CAI), internet-based training (IBT), web-based training (WBT), online education, virtual education, virtual learning environments (VLE) (which are also called learning platforms), m-learning, and digital educational collaboration. These alternative names emphasize a particular aspect, component or delivery method.