Education & Web Resources
eLearning 2011 by Remei Camps on Prezi
Qué es un MOOC.wmv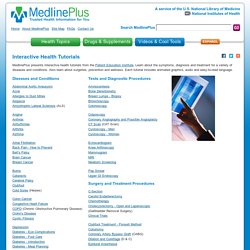 URL of this page: http://www.nlm.nih.gov/medlineplus/tutorial.html MedlinePlus presents interactive health tutorials from the Patient Education Institute . Learn about the symptoms, diagnosis and treatment for a variety of diseases and conditions. Also learn about surgeries, prevention and wellness.
Dictionary for German, French, Spanish, Portuguese, English
Dictionary for German, French, Spanish, Portuguese, English
2013 | ISBN: 3642243266 | German | 535 Pages | PDF | 4.85 MB Die Autoren konzentrieren sich auf den heute relevanten Stoff und verzichten auf uberflussige Beweise. Moderne Themen wie Wahrscheinlichkei... ISBN: 9789533072937 | edition 2011 | PDF | 426 pages | 30 mb The book Research on Melanoma: A Glimpse into Current Directions and Future Trends, is divided into sections to represent the most cutting-... 2012 | ISBN-10: 3468731779 | 128 pages | EPUB, PDF | 1 + 9 MB Der Kabarettist und ehemalige Arzt Dr. Eckart von Hirschhausen verrat die Geheimnisse der medizinischen Fachsprache. Download http://onmir...
Science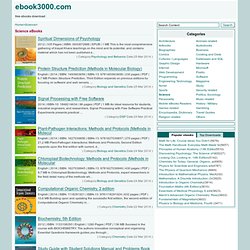 Simple Mapper We developed Simple Mapper to power this web site on the brain. Now, you can use it to organize what comes out of yours! With Simple Mapper create and save concept maps, network diagrams, or flowcharts for personal use or to share with others. START MAPPING!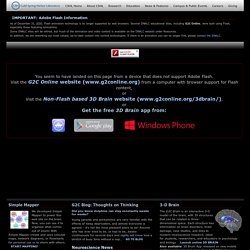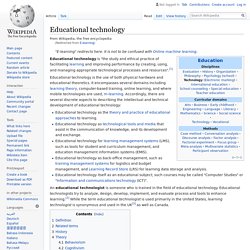 E-learning refers to the use of various kinds of electronic media and information and communication technologies (ICT) in education. E-learning is an inclusive terminology that encompasses all forms of educational technology that electronically or technologically support learning and teaching . Depending on whether a particular aspect, component or delivery method is given emphasis, e-learning may be termed technology-enhanced learning (TEL), computer-based training (CBT), internet-based training (IBT), web-based training (WBT), online education , virtual education , or digital educational collaboration. E-learning includes numerous types of media that deliver text, audio, images, animation, and streaming video, and includes technology applications and processes such as audio or video tape, satellite TV, CD-ROM, and computer-based learning, as well as local intranet/extranet and web -based learning.