Favoritos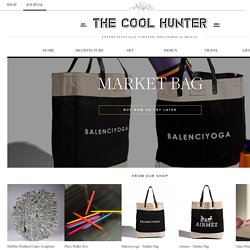 More than 400 invited guests attended the opening event of The Art Hunter in Sydney on Tuesday night. The Art Hunter launch is a collaboration between The Cool Hunter and Jaguar, and the opening night was also the Australian debut of the spectacular Jaguar C-X17 concept car. To present The Art Hunter, we engaged our dream team of collaborators, led by the incomparable Natalie Longeon and Peter Pengly from The Artistry (they designed and executed our Summer Lovers Rotate store as well), to transform a 500 m2 warehouse in Alexandria into a genuinely exciting, temporary three-week art exhibition experience.
I'm a cadillac charged article. by Michael Slenske Two decades ago, New York-based light sculptor Leo Villareal attended Burning Man (the annual week-long art event in Black Rock City, Nevada, which culminates around a wooden sculpture of a man set on fire) and the experience changed his life. A few years later Villareal returned to the Nevada desert with a 16-strobe light beacon of his own design, which he fixed to the roof of his group's RV so that they could find their way home. "I was tired of getting lost, so I made my first piece which was sort of just a utilitarian thing to help me stay oriented.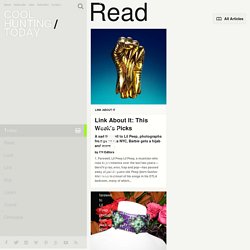 Melinda Gates and Bill Gates Why giving away our wealth has been the most satisfying thing we've done In 1993, Bill and Melinda Gates—then engaged—took a walk on a beach in Zanzibar, and made a bold decision on how they would make sure that their wealth from Microsoft went back into society. In a conversation with Chris Anderson, the couple talks about their work at the Bill & Melinda Gates Foundation, as well as about their marriage, their children, their failures and the satisfaction of giving most of their wealth away.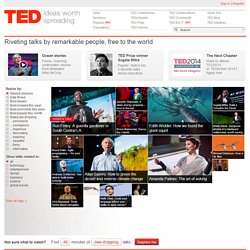 DESIGN on the ROCKS | Design e Inspiração aos Goles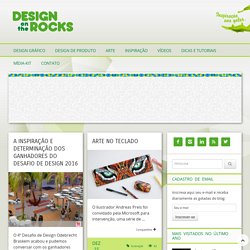 Confiram abaixo os posts mais visitados de 2013, com o número de visitas: Psicologia das Cores ... Mais tirinhas: www.FeitoPorBruno.com A maquiagem de cinema pode fazer um ator ficar irreconhecível como foi o caso de Charlize ... Esta foi a inspiração do artista Ruby Spark que criou um frasco para cada vilão ter sua própria ...