Mind-mapping
Lucidchart provides the easiest and most powerful flowchart software in the world. Create professional diagrams and flowcharts to help you communicate visually. Because Lucidchart's free flowchart software is web-based, there's no download or installation required, so you can use it from any computer. Find a plethora of shapes to use in your flowcharts or upload your own images by simply dragging them onto the canvas. Our active community of users has shared hundreds of flowchart examples in the Community Library.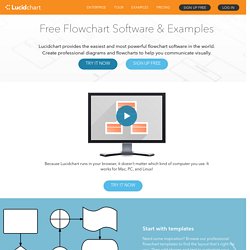 MindMaple - Mind Mapping Software - Improve Brainstorming Techniques
A mind map is a diagram used to represent words, ideas, tasks, or other items linked to and arranged around a central key word or idea. Especially in British English, the terms spidergram and spidergraph are more common,[1] but they can cause confusion with the term spider diagram used in mathematics and logic. Mind maps are used to generate, visualize, structure, and classify ideas, and as an aid to studying and organizing information, solving problems, making decisions, and writing. The elements of a given mind map are arranged intuitively according to the importance of the concepts, and are classified into groupings, branches, or areas, with the goal of representing semantic or other connections between portions of information. Mind maps may also aid recall of existing memories.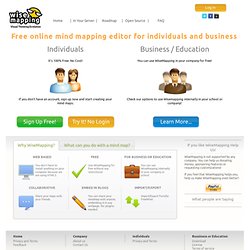 A whole bunch of awesome for your school or business. Meet SlateMind: a fun and easy mind- mapping app included in every account. Page-by-page 'surfing' is so 1990s.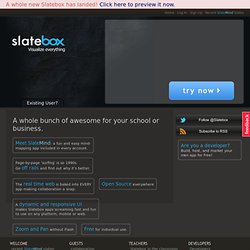 Slatebox :: Visualize Everything