Emulator
[GUIDE] ePSXe setup- - Emu X Haven
After a 4 years hiatus, it is finally time for some news about ePSXe's development. ePSXe 1.8.0 is almost finished and is currently in testing phase. If all goes well we expect to release it in a few weeks. This version will include compressed iso support (PBP), SBI support (such as used by redump.org), updates for multitap, disc change and spu and of course a lot of compatibility related fixes. We were thinking of different ways to get funds for the development of ePSXe and finally decided to develop an Android port.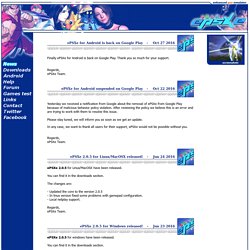 Welcome to the official ePSXe website
[PSP] Simple Popstation GUI v3.00 beta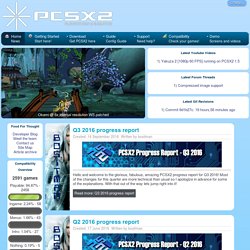 Created on 26 December 2013 Written by bositman As you all know, PCSX2 is a free open source project that has been in development since early 2001.For all these years the team has tried to give you the best emulator possible, with everyone working on it voluntarily.
PCSX2 Playstation 2 emulator - News
Even if you have NO cash you can play Nintendo DS and Gameboy Advance games. What you need is a PC, some NDS roms or GBA roms and No$gba emulator program. NoGBA will let your PC 'pretend' to be a game console and so you can play DS games with NO ca$h. www.no$gba.com. Emulator could be called NoNDS or No$DS, but as it was started as a Gameboy Advance roms emulator and only later acquired ability to play DS games it continues to be called No$GBA and not No$NDS or anything else like that.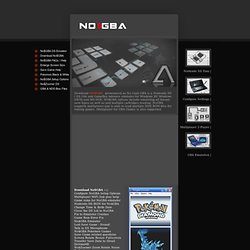 No$GBA : NoGBA best DS Emulator 4 NDS ROMs
DeSmuME 0.9.10 released! November 28th, 2013 In this version, we have focused on trying to clean up some complexities in the user experience and emulator internals. Pretty unglamorous stuff, but some games are newly compatible.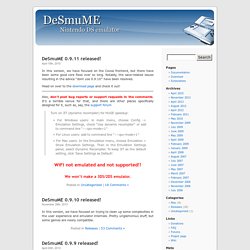 DeSmuME - Nintendo DS Emulator
★ 4.4 Stars (29) 5,754 Downloads (This Week) Last Update: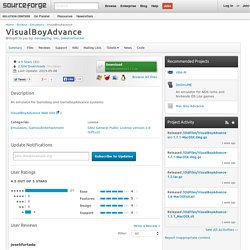 VisualBoyAdvance | Download VisualBoyAdvance software for free at SourceForge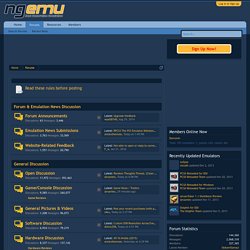 VisualBoyAdvance Homepage - Gameboy Advance Emulator
By: bolevole August 31st, 2012 4:41 am Source: http://www.epsxe.com/index.php After a 4 years hiatus, it is finally time for some news about ePSXe's development.